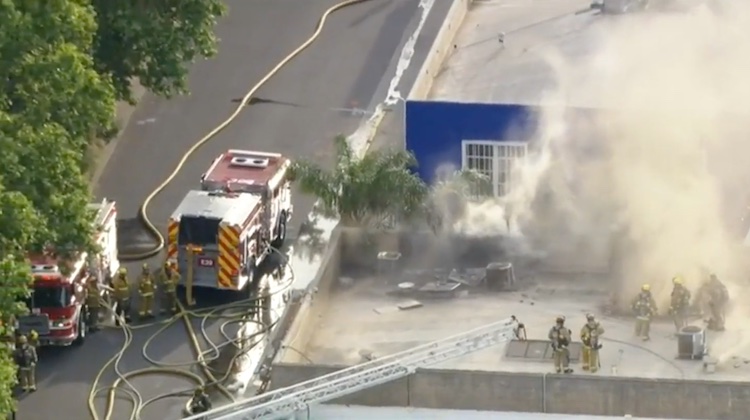 An illegal marijuana grow operation, hidden in an auto upholstery shop, caught fire in Los Angeles, California, on Monday.
The fire erupted around 6:28 p.m. at Rich & Famous Auto Tops on Bessemer Street in the Van Nuys neighborhood, according to the Los Angeles Fire Department.
It took 40 firefighters under 30 minutes to extinguish the flames, fire officials said.
Crews "overcame forcible entry challenges, both on the exterior and encountering additional security measures inside, to gain access for hose lines to advance, as other crews ascended ladders to the roof to provide vertical ventilation," the fire department said in a news release.
During the course of their work, they discovered the illegal grow operation in a backroom.
No one was injured in the blaze, but it destroyed up to $100,000 in property, officials said. They believe the fire may have been caused by a faulty generator.
The case has been turned over to the Los Angeles Police Department, who will investigate the illegal marijuana grow operation.
Related Stories: