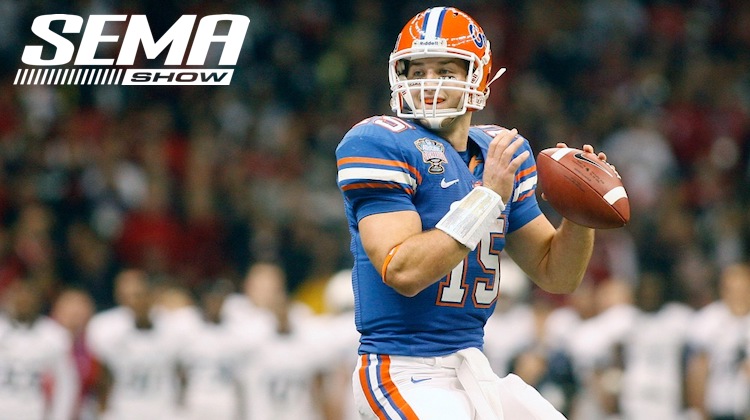 SEMA has announced that renowned athlete, entrepreneur, and philanthropist Tim Tebow will attend the 2023 SEMA Show.
Tebow will be the keynote speaker on the SEMA Show Main Stage, a new program that will feature iconic personalities in the automotive industry, thought leaders and entertainers sharing fresh perspectives and innovative ideas and strategies. During his speech, Tebow is expected to share his inspiring mission-possible life message with industry professionals.
"I'm looking forward to helping SEMA Show attendees find their mission and create a life that counts," Tebow said. "I hope my experiences and the lessons I've learned first-hand will inspire them to live a purposeful life that helps them succeed personally and professionally."
Pamela Brown-Matthis, SEMA's Director of Education, said the aftermarket association is excited to have the footballer participate in the event.
"We're really excited about bringing Tim Tebow to our Main Stage Experience as a subject-matter expert who has the knowledge and ability to inspire change," she said. "His ideas will elevate and strengthen an attendee's business strategy because he's a very strong entrepreneur himself. His multigenerational message is going to resonate with all attendees."
The 2023 SEMA Show will take place October 31 – November 3 at the Las Vegas Convention Center in Las Vegas, Nevada. Tebow's keynote address will take place at 1 p.m. on November 2 in the West Hall.
Related Stories: