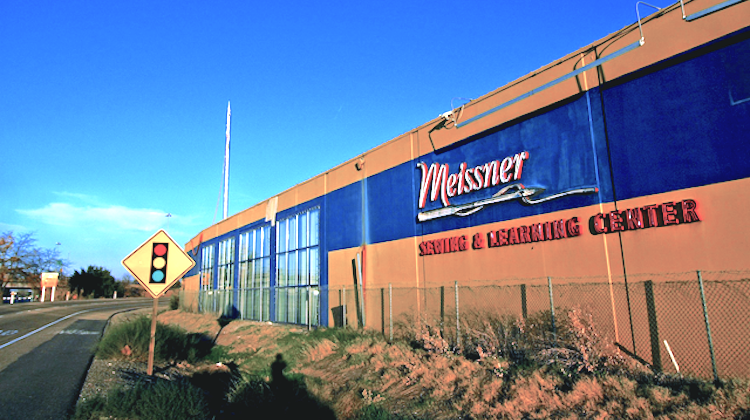 If you're cruising along Interstate 80 near the El Camino Avenue exit in Sacramento, California, you might be surprised to see an 80-foot sewing needle piercing the sky.
It's a funky roadside attraction that belongs to Meissner Sewing and Vacuum Center, a family-run sewing machine shop that dates all the way back to 1930 (though the needle wasn't erected until the early 1980s).
The needle is considered to be the world's biggest, attracting sewing enthusiasts from near and far who are excited to stand in its shadow and snap a photo.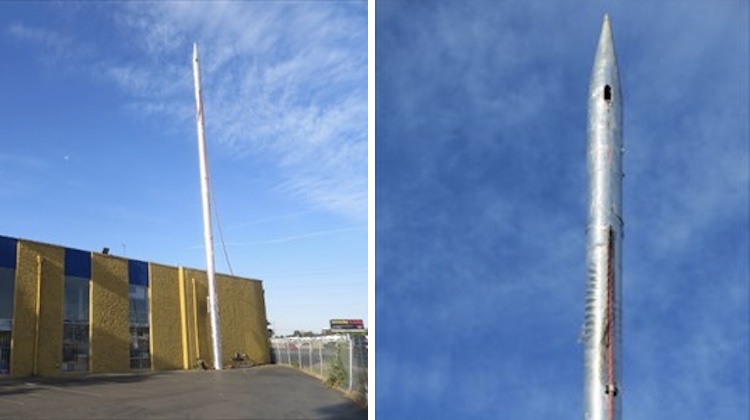 According to ABC10, which recently spoke to owner Jim Meissner, the giant needle has a funny origin story:
"We moved to this location in 1982. It's a 20,000-square-foot building," said Meissner.
The building had plenty of space but there was one problem. The sign from the previous business was on top of a very tall metal sign pole.
"It said ADART with lightbulbs all around it and they would blink," said Meissner.
The city of Sacramento told the Meissners they had to replace the pole if he wanted a new sign. That was going to be expensive, but luckily one of Jim's friends had an idea.
"A half glass of wine later he said, 'Too bad you can't make it into a giant sewing needle.' I said, 'That's a great idea,'" said Meissner.
Jim Meissner had to do a lot of petitioning with the city but eventually, he got approval, and down came the old sign, and up went the needlepoint and thread.
"We got the rope from the Oakland shipping port," said Meissner.
And thus, a Sacramento landmark was born. In fact, you can find the sewing needle on plenty of roadside attraction websites, which encourage curious travelers to stop by and see it for themselves.
But to Meissner, the sewing needle is more than just a local oddity. "I think it represents our longevity," he told ABC10. "We've been in Sacramento since 1958, we've been in this location since 1982 and there are really no other sewing machine companies that have had that kind of longevity here."
To read the full story, see: What's the point of Sacramento's giant sewing needle?
Related Stories: