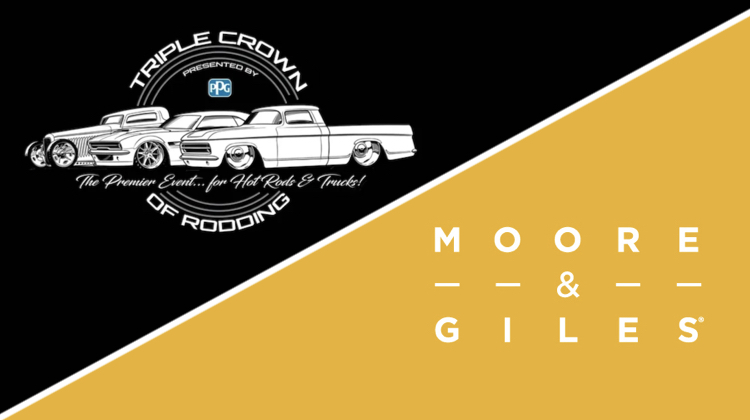 If you're planning to attend Triple Crown of Rodding next weekend, be sure to check out Moore & Giles, the event's official leather supplier.
Moore & Giles, a leader in the automotive interiors industry, is gearing up to showcase their innovation and passion for automobiles at one of the most prestigious events in the industry. Triple Crown of Rodding is not only an exhilarating display of automotive artistry but also a testament to the dedication and craftsmanship of automotive enthusiasts.
The event, scheduled for September 8-9 at Nashville Superspeedway in  Nashville, Tennessee, will bring some of the most stunning automotive builds together for a showcase like no other. Of course, many will feature interiors trimmed in Moore & Giles' high-end leather.
Stop by Moore & Giles' booth and explore the cutting-edge automotive products and solutions they have to offer. It will also be an excellent opportunity to meet their automotive team, learn about the latest leather trends, touch their gorgeous hides and register for a trade account.
"Moore & Giles is honored to have been chosen as the official leather of the Triple Crown of Rodding," said Randy Maggard, director of automotive sales at Moore & Giles. "This event is about bringing together the best of the best from all over the country. And the one thing that all of the vendors, builders and participants share in common, is quality. We place tremendous value in providing that quality to the industry with the world's very finest leathers. Looking forward to a tremendous show."
To learn more about Moore & Giles, visit mooreandgiles.com/leather. Be sure to follow them on Instagram @mooreandgilesonthemove as well Randy @Rbestleather for exciting announcements, and car show and customer shop coverage like none other.
Related Stories: