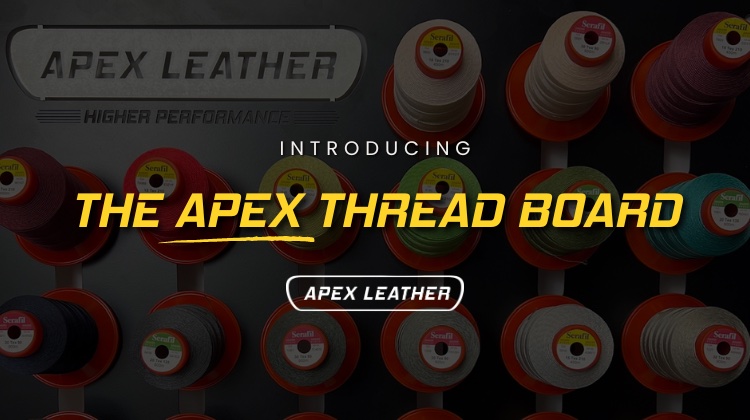 Throw away your old, boring threadboard and elevate your shop with Apex Leather's new Black Max.
This modern, sleek threadboard is laser cut from aluminum and features a black satin acrylic finish with a pop of silver. Best of all, it holds a generous 33 spools of Serafil 4oz thread and is made in the USA.
"We know how much pride trimmers take in their shops so the board had to be just right," said Jen Fedor, Vice President of Apex Leather. "That's why we engineered it to not only be useful, but eye catching."
Of course, Apex also carries all 240 colors of Amann Serafil thread inTex 90, Tex 135 and, Tex 210 — so your Black Max threadboard will never look empty. In fact, it screams "pros work here!"
"Our trimmers insist on the best leather hides, microsuede, square weave carpet and Serafil thread, so we only carry the best," Fedor said. "Visit our website and see for yourself."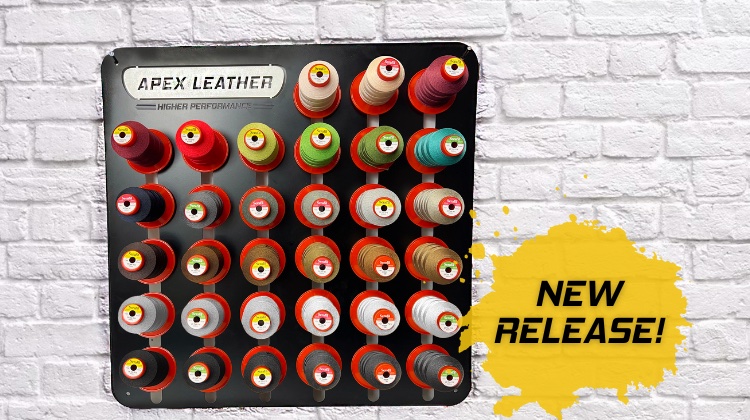 To celebrate the release of Apex Leather's Black Max threadboard, they're offering it for the limited-time price of $65 delivered!  A second board can be had for only $50. But act fast because this offer expires September 30!
And no, you don't need a trade account to buy the Black Max. "We want you as a customer of course, but if you need just the board we will be honored to be in your shop," Fedor said.
To order your Black Max threadboard, click here.
Learn more about Apex Leather and their awesome products at www.ApexLeather.com, or follow them on Facebook and Instagram. Apex is ready to help you take your auto interiors to the next level.
Related Stories: