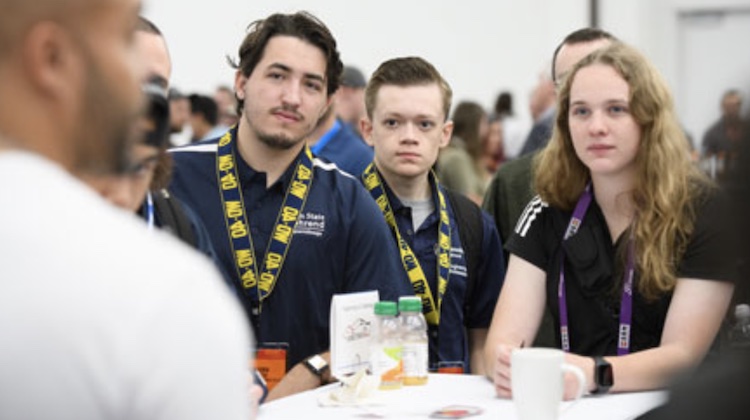 Companies wanting to invest in the future of our industry and connect with automotive students should consider hosting a table at the Student Program Industry Networking Breakfast at the 2023 SEMA Show.
The breakfast will take place on Thursday, November 2, from 8:00 a.m.-9:30 a.m. PT in West Hall in the Las Vegas Convention Center.
"The networking breakfast is a staple of the SEMA Show Student Program, connecting automotive aftermarket leaders with the industry's future workforce," SEMA said in a statement. "By hosting a table, industry members will be able to share their company's journey and help guide and inspire the next generation of automotive professionals. It also serves as a great recruitment tool and the chance to create quality connections with students eager to jumpstart their automotive careers."
Participation is free. Companies can register by clicking here.
The 2023 SEMA Show will take place October 31 – November 3 at the Las Vegas Convention Center in Las Vegas, Nevada.
Related Stories: