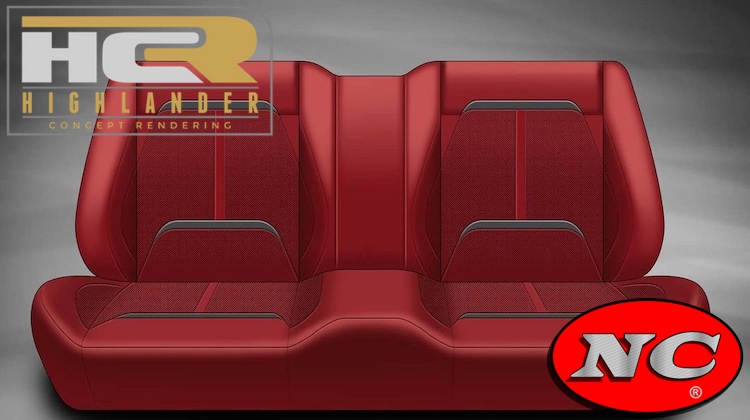 Tune in to the latest episode of NC Shop Talk to hear Tavis Highlander of Highlander Concept Rendering talk about how professional illustrations can help take your interior builds to the next level.
NC Shop Talk is the industry's first podcast. It's hosted by Mal Maher of NC Carpet Binding & Equipment.
On the podcast, Tavis shares his design process. He also talks about his go-to tools for interior renderings, how he adapts to the style of other builders, the use of color in vehicle cabins and more.
Tavis Highlander is an automotive designer, illustrator and artist who also plays in the garage making random stuff. His specialty is custom car rendering. While in college, Tavis completed his first professional work with Pure Vision owner Steve Strope. They worked together on several custom cars and began a friendship that introduced Tavis to the automotive industry. Soon after, he designed valve covers for Mopar, built a HEMI-powered Willys Wagon, and worked with Hot Rod Magazine. The snowball was rolling, and it just kept getting bigger. Join Mal and Tavis as they discuss how the design process works and what it feels like to turn design inspiration into reality.
Of course, The Hog Ring is a long time fan of Tavis' work. In fact, he designed our logo and every sketch in our free Design Studio. If you ever used it, you're familiar with his work.
You can listen to the episode on Apple Podcasts, Spotify or anywhere else you stream. Just click here, and make sure to subscribe!
To learn more about NC Carpet Binding and Equipment, visit their website.
Related Stories: