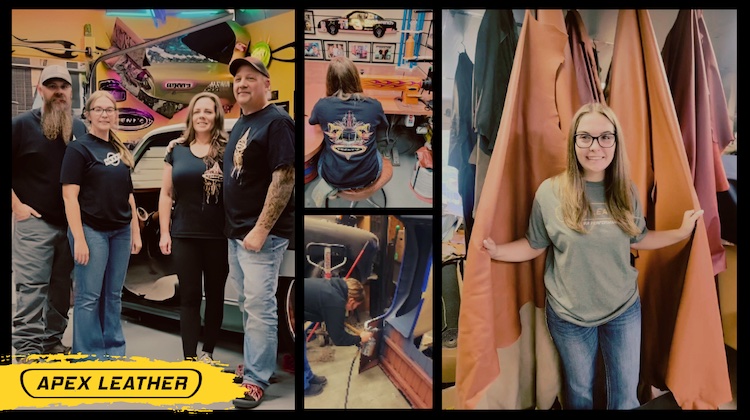 Trent VanArsdalen of Trent's Trick Upholstery is an acclaimed trimmer but also one heck of a guy. He's taken 16-year-old Bailey McKeska, an aspiring car builder, under his wing to teach her all about car upholstery – and her first big project is set to debut at the 2023 SEMA Show.
Trent and his wife Tricia are well known within trimmer circles for their kindness and generosity. Always willing to lend a hand, Trent is more interested in friendships than awards. And that is saying something for a guy who has won countless awards, been featured on the cover of numerous magazines and has shown at SEMA for 25 consecutive years.
Part of that circle of friends is Mike McKeska who runs a salvage yard in Amanda, Ohio. Mike and his daughter Bailey are a father-daughter duo, who for 18 months have been retooling in every way Bailey's first ride, a 1976 Chevy C10. Mike, an accomplished fabricator in his own right, has guided Bailey's every step, which to date includes major cab and bed modifications, new suspension, engine upgrades and more.
"We never planned it this way," says Bailey. "Dad and I started looking because I was turning 16 and I really wanted a C10 and didn't care what condition it was in. I only asked that it have the big 'Chevrolet' on the back." With the truck in hand, they chose to lower the vehicle but that required an air lift system, which called for a new suspension, and on and on it went. "It's more of a thing I do with my dad," she explains, highlighting the work on the truck but also giving insight into the special bond they share.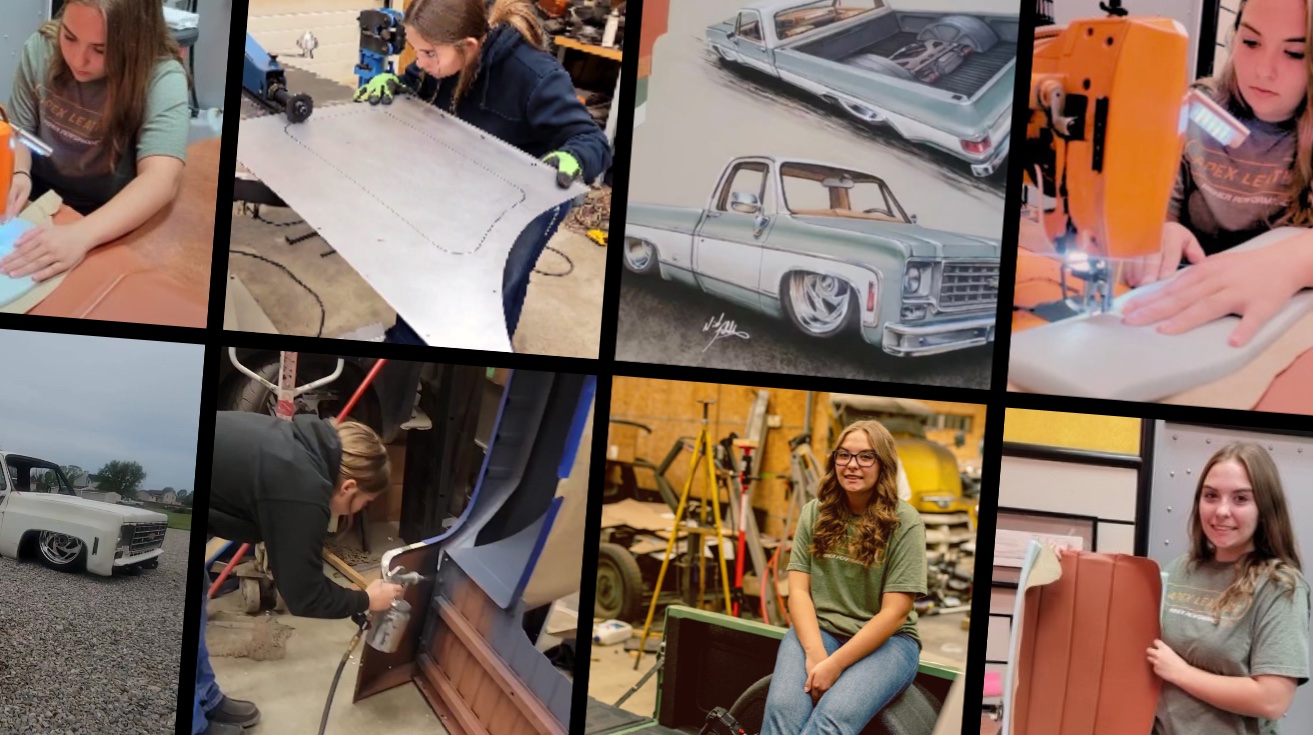 Stopping by occasionally to check on the progress, Trent and Tricia saw something more than just a very special first car taking shape. Trent suggested to Mike that he contact his friends at Air Lift Company and see if they would be interested in having Bailey's truck featured at SEMA. Mike and Bailey sent some stunning renderings to Mike Alexander of Air Lift, and before long they were on board.
"When Trent brings you an idea, you listen. We just love the story of this father-daughter build and we look forward to seeing the finished version parked in our SEMA booth for the world to see!" says Mike.
It takes a lot of organization and determination to secure all the moving pieces and to keep things progressing forward for a SEMA debut. Thankfully, Tricia has the resources. She has been instrumental in securing and coordinating with all of the incredible sponsorships like Air Lift, Kicker, Raceline, and LSFab to name a few.
But what about the interior? Luck would have it that Jen Fedor from Apex Leather was in town for the Good Guys Columbus Car Show in July, so Tricia arranged for everyone to have breakfast and discuss the project.
"We are just so impressed with Bailey's passion and what she has accomplished so far," says Jen. "You can't help but get excited about a young person with this kind of commitment."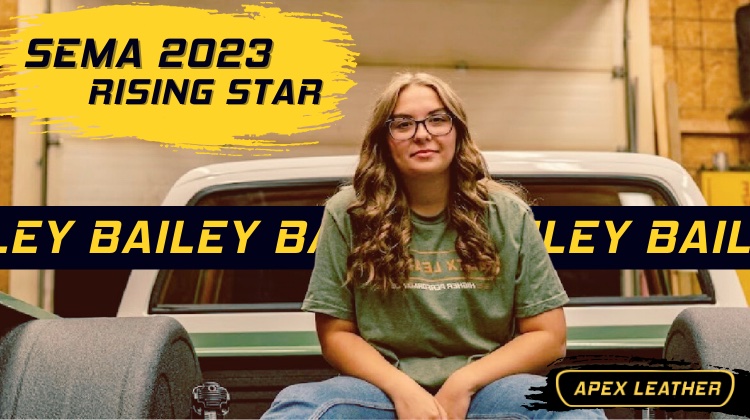 With the leather and carpet now in hand, Trent was ready to get to work. However, he wasn't going to do it alone. It was agreed that Bailey would custom build the seat frame from salvage materials and then spend time at the sewing machine getting a special opportunity to learn from one of the best. "This is what us older guys should be doing, passing along our skills to the next generation and giving young folks a little head start," says Trent.
As SEMA quickly approaches, Bailey, Mike and Trent are hard at it making sure every stitch, seam, bolt and bracket are just right. When asked what she hopes people will think when they see "Lafonda," as Bailey affectionately calls her truck, "I hope they are like whoa, I can't believe a girl did that!"
Of course, like any big accomplishment, and this is a big one for Bailey, there will always be some very special people standing by her side.
Going to SEMA? Be sure to stop by the Air Lift Booth in Central Hall [#23743] to see "Lafonda" and meet Bailey, Mike and Trent. Bailey has been patiently waiting for her first ride to finally be complete and is excited to tell you all about it.
Related Stories: