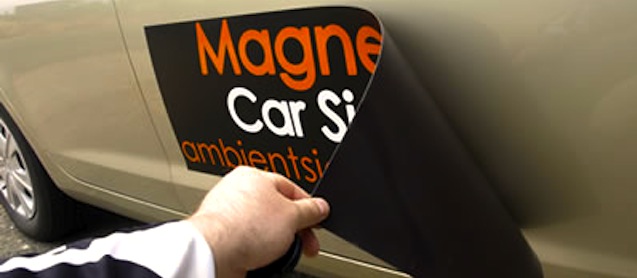 I recently found out that advertising my auto upholstery shop on a park bench would cost about $500 a month. I was so shocked that I didn't even bother asking how much a traditional billboard would cost.
Then I remembered a clever trick that I saw on a trip to Las Vegas last year. Businesses hired box trucks to drive up and down the strip with giant company ads on them. Compared to the cost of placing actual billboards on the strip, they must have saved a ton.
Trim shops can employ a similar tactic for even less by placing magnetic signs on their company or personal vehicles. They cost less than $100 to make and can be ready in a day.