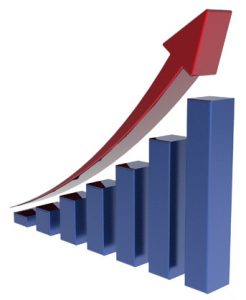 According to a February 2011 trend report published by Izmocars.com, an e-solutions provider for auto dealerships, the number of car buyers interested in customizing their vehicles' interiors is on the rise.
The report, titled "2010 Auto Accessories Sales," is based on sales data from 140 dealerships, representing 13 brands and five regions across 30 states. While only dealer sales are accounted for, benefits stemming from the rise in sales may reach further than just dealer lots — as much of the aftermarket customizations offered by dealers are outsourced to local, independent auto trim shops, especially those that specialize in upholstery.
The report states:
"In terms of sheer retail sales dollars, the high-price-point 'Upholstery' category was #1 overall in 2010, dominated by sales of leather and heated seats. Upholstery also led the pack in terms of dealer profits. However, analyzing the leaders in volume of parts sold, and other dealer profit winners, another story emerges: a 2010 consumer putting a lot of emphasis on style and a little on utility – with a strong showing for add-ons with wallet-friendly price points (that drive big dealer profit numbers through sheer volume and ease-of-sale)."
While the sales of aftermarket accessories hit a five-year low in 2009, slow economic recovery is allowing the industry to steadily bounce back. Izmocars says "[t]he average dealership analyzed increased accessories sales by $475 per-vehicle-sold." However, that figure also accounts for non-upholstery add-ons like technology and exterior upgrades.
So what does this mean for your auto upholstery business?
If you aren't actively marketing your services to auto dealerships, now is the time to start. In many cases, dealerships selling interior upgrades and customizations to customers will outsource the work to local trim shops. By marketing your auto upholstery services to nearby dealerships, you too can get in on the action — especially now that sales are on the rise. Plus, knowing what most car buyers are currently into (leather upgrades and heated seats) allows you to run specials on services that are sure to attract the attention of dealers and car owners alike.
— — —
The Hog Ring is the #1 online community for auto upholstery professionals and enthusiasts. Here you can browse pictures, read news and connect with others who share your passion for auto upholstery.