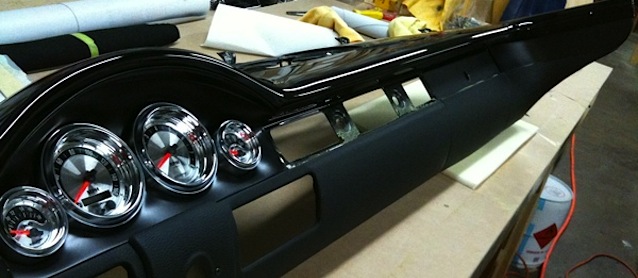 Most auto trimmers have the knowledge and skills to wrap a dashboard in leather, but not many can create an entire custom dash from scratch. While auto upholstery is certainly a multi-discipline trade, few trimmers have the fiberglass and metal-shaping expertise to tackle such a daunting task.
Fortunately, there are companies from which auto trimmers can order custom fiberglass dashboards.
Dashworks by Paul Atkins is one such company – offering both contemporary and vintage style dashes for most American vehicles from 1955 to 1987. In fact, Dashworks offers a line of custom dashes for over 160 different applications. Each constructed from high-quality composite and fiberglass materials.
While Dashworks has the largest selection, other companies offer impressive custom dashes designed for more specific makes and models. Take, for instance, Marquez Design's seven-piece hand-laid fiberglass dash for first generation Camaros – which even comes equipped with a functional glove box.
Another favorite of mine is this custom dashboard for a 68-72 Chevelle/A-body designed by The Shop LLC. The look is modern, but somehow still manages to fit perfectly with the car's classic style.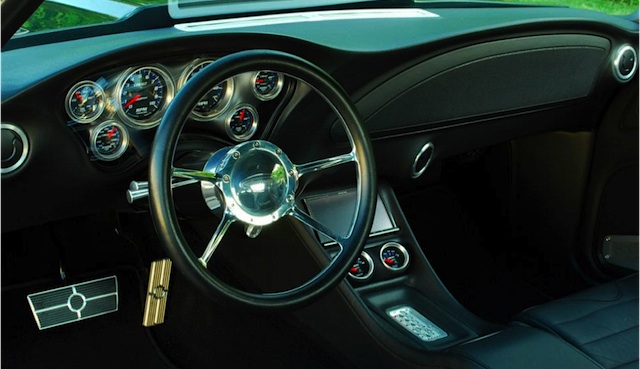 The custom dashboards offered by all three of these companies are vehicle specific – making for a relatively painless install. They're also sold bare, so you can dress them up with whatever gauges, vents, paint or leather you or your customer like.
If wrapping a dash pad won't cut it for your next project, consider a complete custom dashboard from Dashworks, Marquez Design or The Shop LLC.