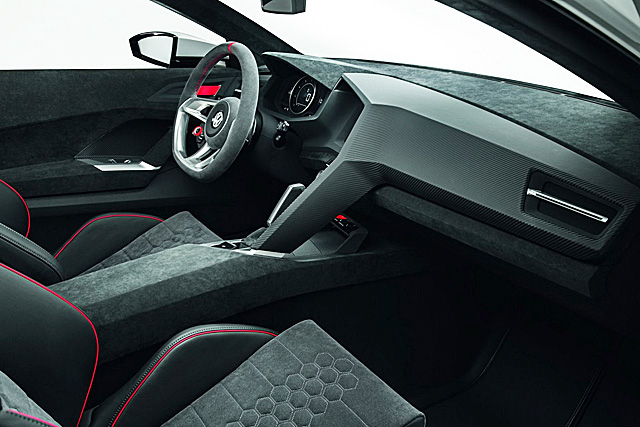 Honeycomb, honeycomb, me want honeycomb! Nowadays, it seems like everybody wants a honeycomb pattern sewn onto their seat covers. The design – which is technically a hexagon or hextille pleat – has been featured in the Aston Martin Cygnet, Audi RS 7 and now the Volkswagen Design Vision GTI.
However, VW has put a new spin on the look. Its seats feature individual hexagons that don't touch (unlike the contiguous ones featured in other cars); and even combines the design with horizontal pleats. It's pretty wild!
Of course, you may be wondering, "That's really cool, but when it comes time for repairs, how will auto trimmers replicate such a complicated design without a computerized sewing machine?"
You're not alone. It will, indeed, be a challenge.
Thankfully, alternatives are starting to emerge. Alea Leather, for instance, has plans to launch a hextille pattern option available on all of its seat-cover inserts. Stay tuned to The Hog Ring for details!
For a closer look at the Design Vision GTI's honeycomb seats, check out this high-resolution photo.