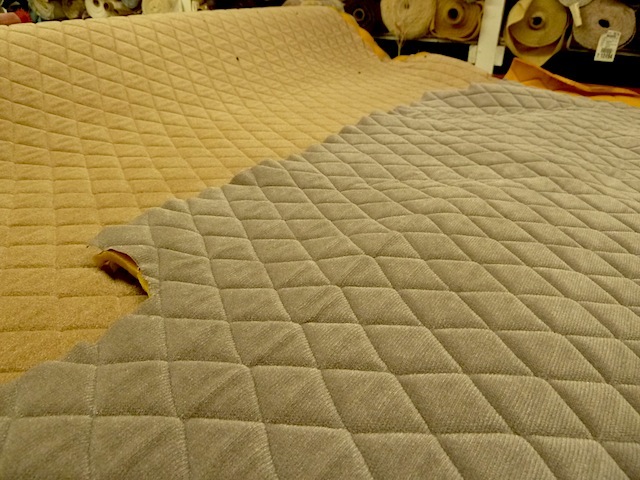 Of course, we all know that you can buy vertical-pleated vinyl and cloth by the yard, but did you ever think you'd see pre-sewn diamond pleats for sale? While touring DLT Upholstery Supply's massive warehouse earlier this month, we found this gem tucked away on a back shelf.
I've heard veteran trimmers talk of pre-sewn diamond pleats, but have never actually seen it for myself. It's too bad that the fabric is discontinued, because it sure would save us a lot of time.
Finding this rare roll of pre-sewn diamond-pleated cloth goes to show how some suppliers and auto upholstery shops may still be holding onto discontinued materials. If you're ever in need of a discontinued item, pick up the phone and ask around. You can even post about it in our Auto Upholstery Forum, where trimmers connect every day. You never know who might have exactly what you're looking for.
As for pre-sewn diamond pleats, DLT's team is working to track down a new source. We'll keep you posted!