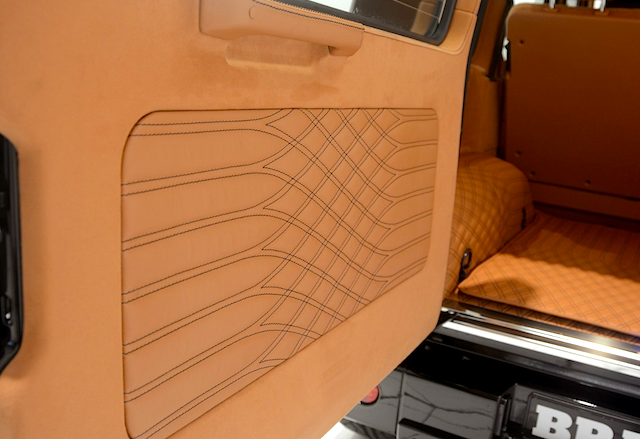 So you like long-tail diamond pleats, huh? How about double long-tail diamond pleats? German auto tuner and upholstery shop Brabus stretched diamond stitch work to its limits in this Mercedes-Benz G63 AMG.
Brabus calls its take on this Benz the B62-620 WIDESTAR, or the B63 for short. It's offered in a wide variety of mechanical specs and interior colors, materials and patterns.
To see what's possible, check out the following video.
Fast forward to the 1:35 mark to see interior shots.