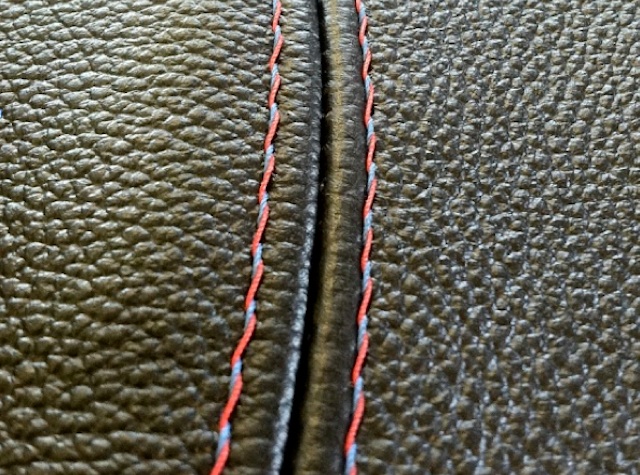 Inspired by Faurecia's flat-seam stitch, Ryan Nettleton of Exact Art Fabrications in Maple Shade, NJ has been experimenting with some innovative stitch designs of his own. Recently he showed off a few of his designs in The Hog Ring's "Auto Upholstery Forum." This spiral-stitched French seam stood out to me the most.
To create the spiral look, Nettleton weaved a contrasting colored thread between each stitch. As you can imagine, projects like this require a lot of time and attention to detail. That's why Nettleton says this type of seam is best suited for smaller jobs. "My thinking for the designs was mainly for shift boots, steering wheels, or panel work," he said.
Of course, the idea of hand-stitching between French seams has been around for a long time. But Nettleton's designs are fresh and innovative. I'm impressed.
To see more of Nettleton's work and even share some of your own, check out the discussion thread "Unique Stitch Designs" in our forum.