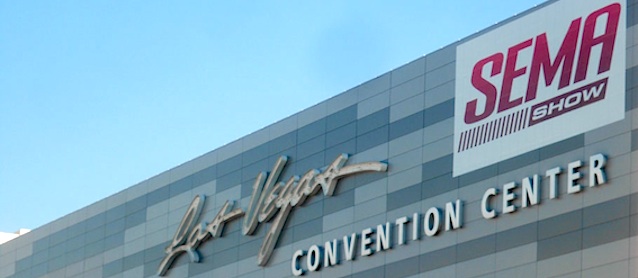 In a word – WOW! I must have walked at least 30 miles in the four days that I attended the SEMA expo. If you've never attended the expo before, let me take you through the process of how to get the most out of it.
Over the years of attending the expo I've learned to plan ahead. One of the first things that you must do to be successful is your homework. Make a list of the manufacturers that you want more information from and plot them on the show floor plan map. There is so much to see and knowing what you are looking for is half the battle. The convention center is huge and a bit overwhelming, which leads to the second thing you need to do – get some pre-show walking in. If you aren't in shape, you won't be able to navigate the show. Time schedules and distance to show events alone will wear you out.
The trimmer section is probably the smallest part of the show. I spend a lot of time there networking with the manufacturers' reps, letting them know what I like and what I feel that they could do to help trimmers in this trade. Getting them to add quality products and working on better pricing is what I am most interested in. They really do need more input from every trimmer on products that they would like to see, so talk to your vendors.
There are plenty of cars to see as well. You can't fault them for the nice paint and graphics, but only a few have an interior that is worthy of being in the car. This year I saw way too many aftermarket bolt-in race-car seat shells in beautiful cars. It is an inexpensive seat option over custom upholstery, but what a cheap look it gives to the car. I also saw a Studebaker Champion that had a great woody paint job and no interior at all. The frosting on the cake went to a 1940 Ford (a.k.a. Checkered Past) that won the 2013 Ridler award. Charlie Hutton painted the car and the interior work was done by Boss Interiors.
Something new for me this year was to talk with some of the celebrities that have become iconic to the car-enthusiast industry. They were everywhere. I ran into Jeff, Meggan and Eric of "Car Chasers" on their way to the Classic Industries booth. Velocity put on a show with its stars. I enjoyed hearing from them and seeing previews of their upcoming seasons. It was surprising that attendance wasn't at capacity for this event. I'm also glad to see real women with integrity representing the auto industry. Among them were NASCAR driver Danica Patrick and Jessi Combs.
After the show it was time to kick back and relax. A great meal and some exciting rolls of the dice rounded out the day. Remember, SEMA is in Las Vegas and all work and no play make Fred a dull boy.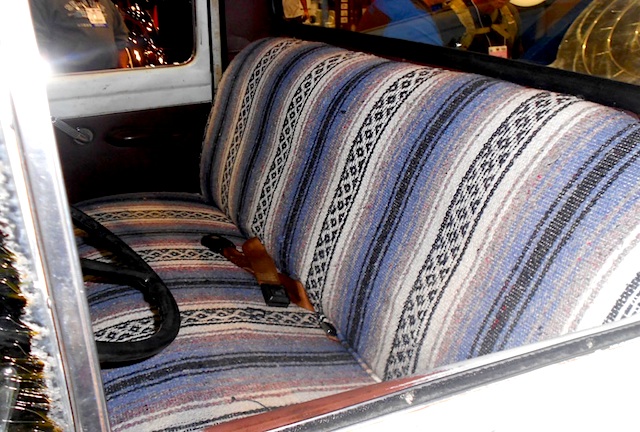 Blanket turned seat cover at SEMA 2013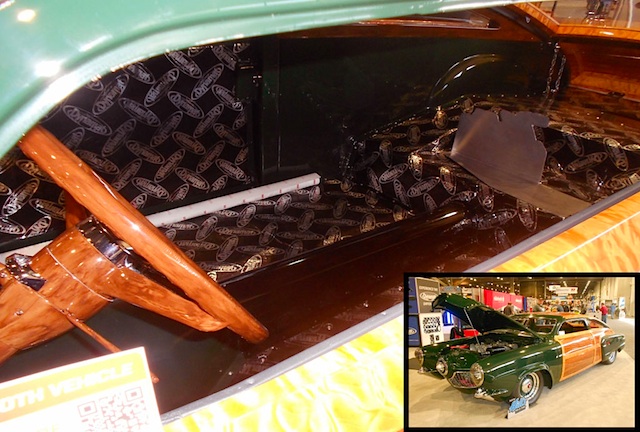 Studebaker Champion sans interior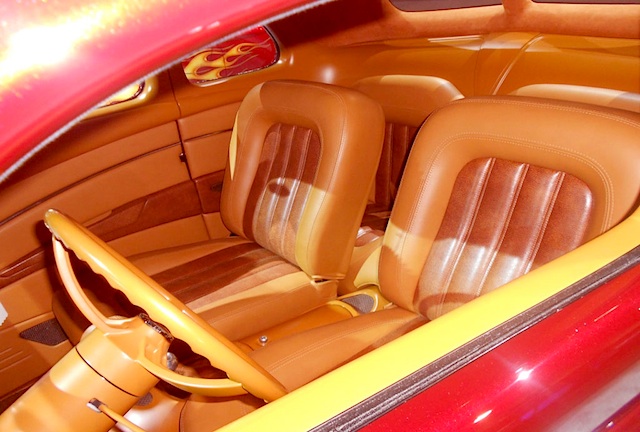 Winner of the 2013 Ridler award: 1940 Ford, a.k.a. "Checkered Past"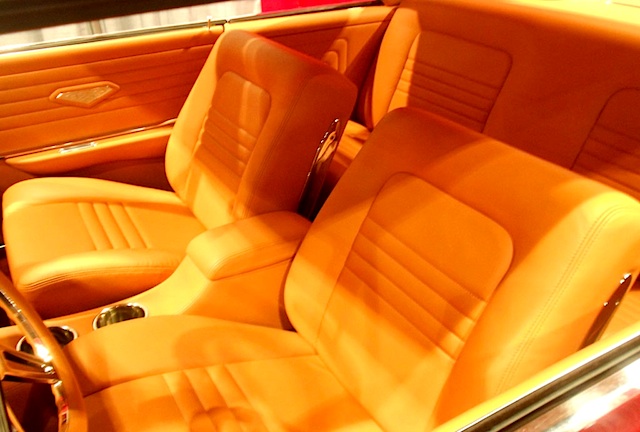 Custom trimmed GTO seats at SEMA 2013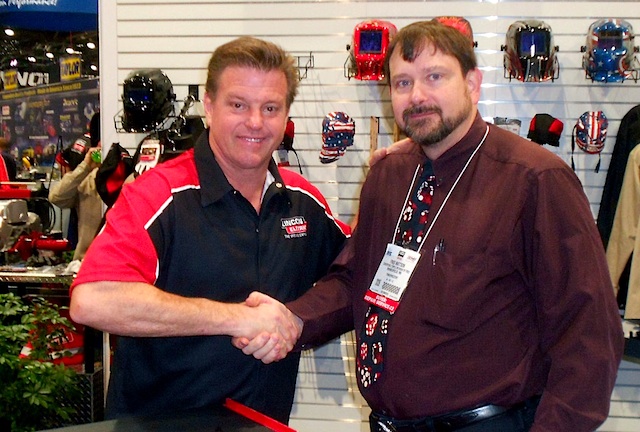 Hot rodder Chip Foose, left, and I at SEMA 2013
Fred Mattson is owner and operator of Convertible Tops & Interiors by Fred in Coon Rapids, MN. He specializes in Corvettes and scratch-built restorations on vintage cars. To read more articles by Fred, click here.