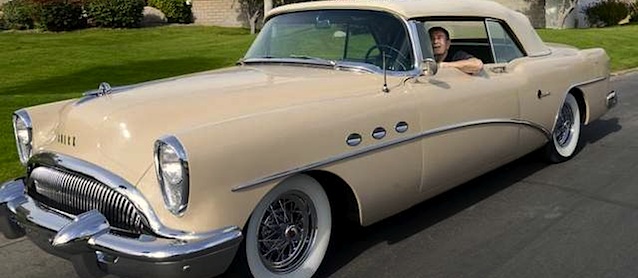 The Desert Sun recently published a short, but interesting profile on Blaine Jenkins, an old school automotive interior designer who launched his career with General Motors in the 1950's. As you can imagine, he has a lot of great stories to tell — and even had a hand in designing the cabins of some of America's most iconic cars, including the Corvette.
Here's an excerpt from the article:
He worked at General Motors in a career spanning 34 years as a designer of interiors of Chevrolet, Oldsmobile and Pontiac cars. He selected the colors and fabric of the upholstery and the carpet, designed the steering wheels and the dashboards.
Like many people in the auto industry, Jenkins worked behind the scenes. He lived in Detroit during his four decades — 1956-1990 — with GM. […]
He worked on Chevrolet interiors, including all Corvairs from 1960 to 1969, and the Corvette.
"The Corvette was special and the interior had to be sporty and sexy," he said.
In 1966 he became chief interior designer for Oldsmobile and redesigned the interior of the Tornado front-wheel-drive coupe.
He also worked with Oldsmobile and came up with a luxury interior for the luxury Olds 98 during the 75th anniversary edition of the car.