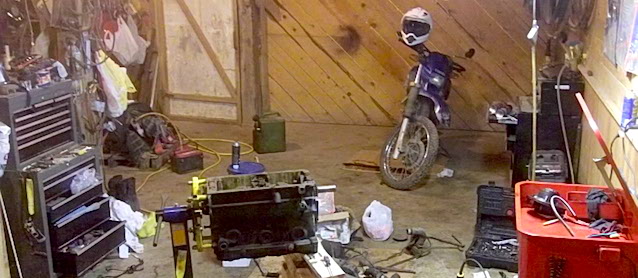 We're already three weeks into spring, has your shop started its spring cleaning? If not, take advantage of the "Buy, Sell, Trade" section of The Hog Ring's Auto Upholstery Forum, where trimmers list unwanted fabrics, tools, supplies, sewing machines and more.
Auto upholstery shops have a tendency to hold on to items that are too difficult to sell and too valuable to throw away. But the clutter they create takes up space and makes our shops look messy — which can be a huge turn-off for customers.
In an April 2012 article titled "Is a Messy Shop Costing You Money?" we quoted from Jay Conrad Levinson's book "Guerrilla Marketing Weapons" to explain how clutter could affect your bottom line:
[P]eople make the unconscious but natural assumption that if a company is sloppy in any way, that must show up in how they run their business. The same, happily, is true of neatness. If your prospects see it physically or sense it intellectually, they assume that you are a together company that doesn't make mistakes. […]
[T]hink of your business as your home and your prospects as your guests. You wouldn't invite guests to a cluttered home. Don't expect them to buy from a business that looks unappealing. You wouldn't, would you?
So why risk it? By placing a free ad in our forum, you can reach auto upholstery professionals quicker than anywhere else on the web. In fact, trimmers from all over have already completed countless transactions through The Hog Ring.
Now is the time to turn that clutter into cash. Visit our forum's "Buy, Sell, Trade" section today!