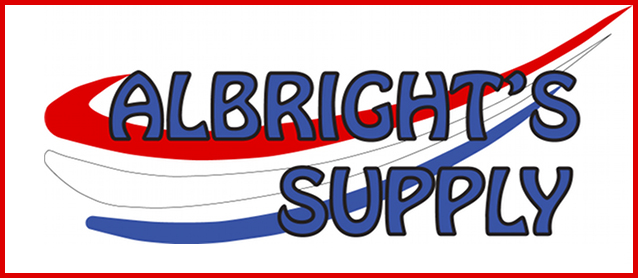 In need of a 2014 Detroit Book? Custom cut polyfoam? Camouflage headliner material? Automotive vinyls, cloths, leathers? tools or supplies? Well don't fret. Albright's Supply just expanded its warehouse and launched a state-of-the-art warehouse inventory system — which means they now keep even more products in stock and can get them processed and shipped to you in record time.
For more on what's new at Albright's Supply, check out their latest sales flier: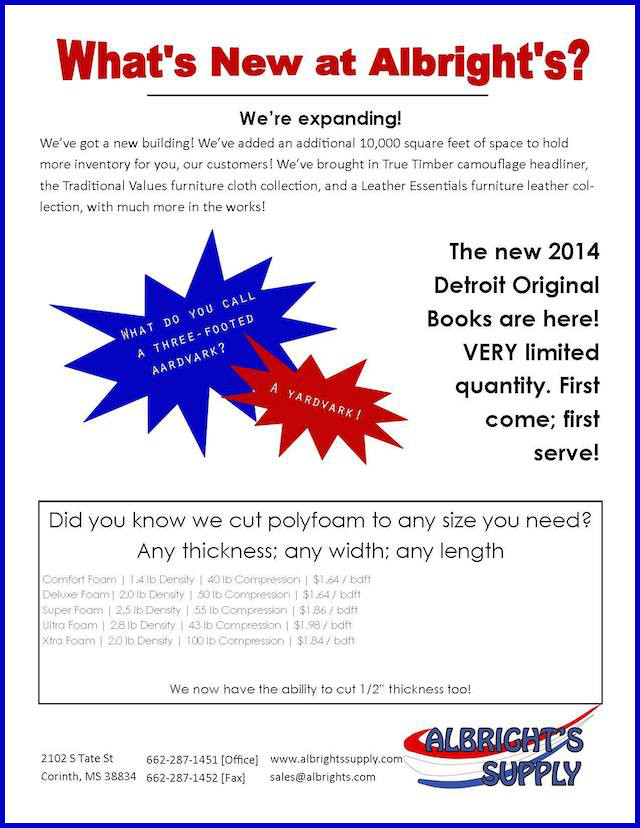 To set up a business account with Albright's Supply, call (662) 287-1451 or visit AlbrightsSupply.com.