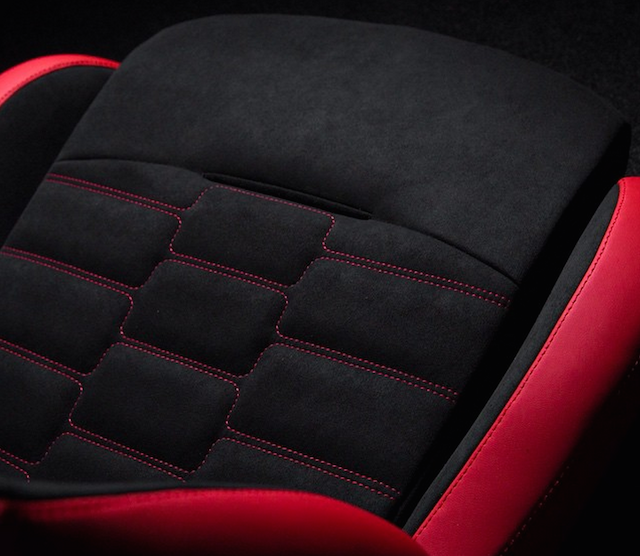 Blare Design Car Studio, an auto upholstery shop in Russia, recently posted the above photo to Instagram — showing off a cool new take on watch strap pleats that's not unlike the modified hexagon pleat stitch pattern we showed you how to sew in August 2012.
The hexagon pleat design we outlined made it easier to pull off the look without having to sew over the same line twice or do any hand stitching and tying off. This was made possible by removing a ¼" line straight through the centers of the hexagons and leaving a ¼" gap between each row.
But watch strap pleats are pretty straight forward and certainly don't require all that extra work. So, by taking the same approach as we took with the hexagon pleats, Blare Design actually made the job more difficult. But boy was it worth it, because the stitch work turned out absolutely gorgeous!
Unfortunately, we don't know very much about Blare Design or the Dodge Charger from which this photo came. However, we do know great craftsmanship when we see it. For more from Blare Design, visit their website.
Also, check out The Hog Ring's "Unique Pleats" section for more photos of auto trimmers thinking outside of the box.