Auto upholsterers are always looking for new, innovative and even cheap ways to upgrade their garages. After all, it is where we spend the majority of our days.
With that in mind, check out "Top 10 Smart Ways to Organize and Upgrade Your Garage," a recent article in Lifehacker that features some pretty cool ideas.
Of the 10 "smart ways" listed, not every one is suitable for an auto upholstery shop. However, there are a few gems. Here's one of our favorites: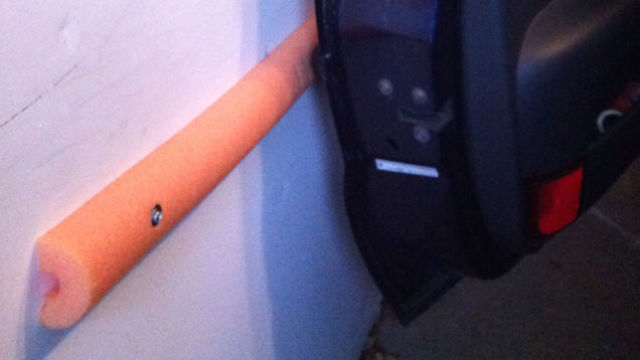 Along with the photo, Lifehacker published this short text:
It only takes one experience knocking over a bike or banging the car door into the wall to do some damage. The versatile pool noodle can protect your car door from your wall. You can also make your own $10 garage parking bumper so you'll never drive too far into the garage. Alternately, hang a tennis ball from your garage ceiling so you'll always pull in to just the right spot.
At a time when other auto upholstery shops, like Carlex Design, are dropping jaws with state-of-the-art facilities, attaching a pool noodle to a wall can seem pretty pathetic — I admit. However, it does get the job done. And, let's face it, we all have to start somewhere, right?
There ain't no shame in my game. To read the full list, visit "Top 10 Smart Ways to Organize and Upgrade Your Garage."