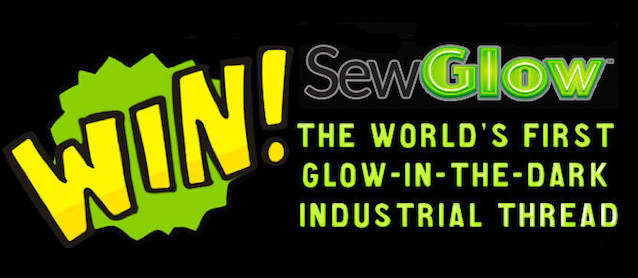 Thanks to everyone who read and shared our review of SewGlow, the world's first industrial-strength glow-in-the-dark thread! As promised, we picked two auto upholstery shops who entered our Facebook and Instagram contests to award a free cone of SewGlow thread.
If you didn't win, but would still like to try SewGlow, visit SuperiorThreads.com to buy a regular cone for $25.15 or large cone for $61.40.
If you do use SewGlow on your next project, be sure to email photos to info@thehogring.com so we can feature them on The Hog Ring!