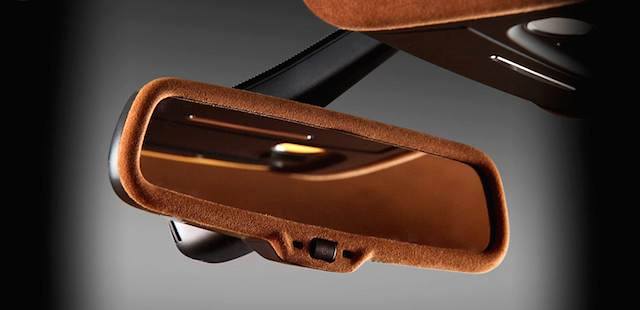 If you've never before wrapped a rearview mirror in leather or Alcantara, maybe it's time you start.
Luxury automakers and high-end auto upholstery shops are cashing in on the simple, yet ritzy, accent. In fact, Porsche, which offers an optional leather wrapped rearview mirror in its Panamera, charges $675 for the upgrade.
Vilner, our favorite Bulgarian auto upholstery shop, wrapped the rearview mirror pictured above. It's just one of many jaw-dropping interior customizations they did to an Audi S5.
I admit, wrapping a rearview mirror seems a bit over the top. But it still looks pretty cool, and is definitely more practical than what some people are doing to air vents.