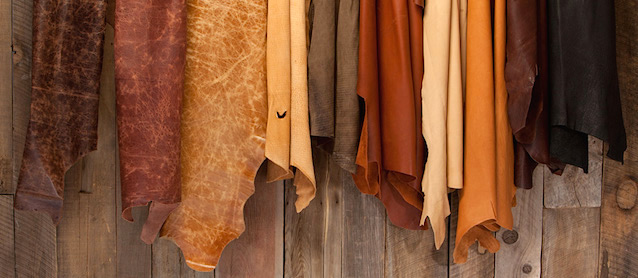 Despite endless industry chatter about leather alternatives and bio-based fabrics, demand for hides shows no signs of letting up. In fact, it's growing.
Speaking at this year's "International Council of Tanners" in Hong Kong, Mike Tomkin, director of sustainability at leather chemicals manufacturer Stahl, noted that the leather industry currently processes 54,750,000 hides per year for automotive use. That's a whopping 150,000 hides a day!
That's not all. The auto industry's current usage of leather is 15 times greater than it was 35 years ago — and only increasing.
Tomkin attributed this growth to the high profit margins automakers can expect to net when optioning cars in leather.
"They are able to charge around €2,000 [$2,249] more if the car has a leather interior," he said, "when the extra cost for the OEM is probably €200 or €300. This represents a fantastic margin and this is the real driving force for growth in automotive leather."
Of course, the leather industry isn't without its challenges. Tomkin said that in order for the upward trend to continue, automakers must be convinced that (1) leather is a sustainable product, and (2) tanneries, which are notorious polluters, have cleaned up their act.
These stipulations are not necessarily coming from automakers themselves, but from governments enforcing stricter environmental regulations. There's also been a noticeable increase in customers demanding Earth- and animal-friendly alternatives. So automakers have to contend with that as well.
So does all the recent talk about faux leathers mean the leather industry is dying? Hell no! It's here to stay. But, like all markets, consumers want variety too.