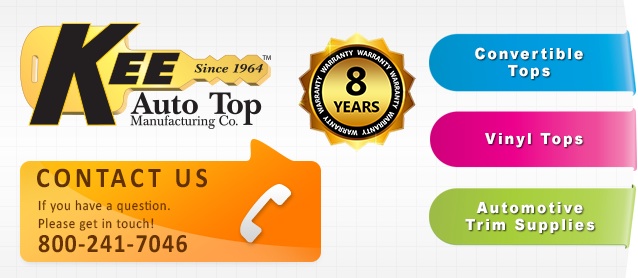 Check out the October 2015 issue of Kee Auto Top's newsletter for the latest sales, promotions and industry tips.
On sale this month are charcoal, green and clear plastic windows for convertible tops. They're not available for all makes and models, so call to find out what you can offer customers.
What's more, blemished convertible tops are selling for a steep discount. These are tops with minor imperfections that prevent Kee Auto Top from selling them as first-quality merchandise. However, they're still in very good condition, and make a great option for customers on a budget.
How much can you save? This month's promotions are so good Kee Auto Top doesn't want to just put them out there for the public. To find out, call: 800-241-7046.
This month's newsletter also features a helpful trimmer tip: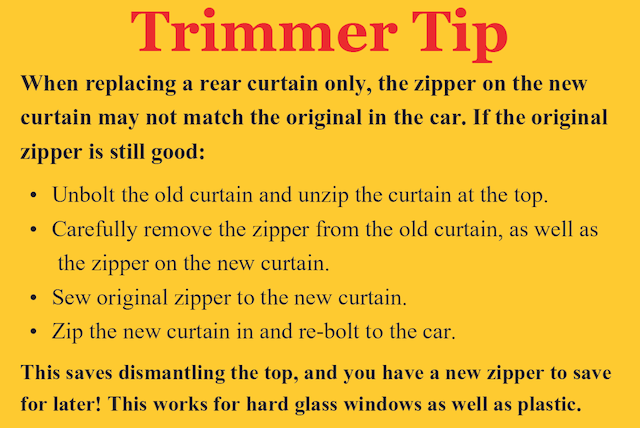 That's not all! The latest issue also features a blog post we published last week urging auto upholstery shops that accept credit cards to upgrade their terminals as soon as possible to avoid fraud.
For more details, check out the October 2015 newsletter published below:
null
For those who don't know, Kee Auto Top has been a proud sponsor of The Hog Ring since 2013. We chose to partner with Kee because of their high-quality products and outstanding customer service.
Through sponsorship, Kee Auto Top is championing our mission to strengthen and grow the auto upholstery industry, as well as helping to offset the costs associated with running this website. Please show your appreciation by giving them your business.
If you haven't already, make sure to follow Kee Auto Top on Facebook and Twitter — where you can learn more about the company, it's fantastic products and stay on top of all their latest sales and promotions.
For additional information on Kee Auto Top's products, visit KeeAutoTop.com or give them a call at (800) 241-7046 or (800) 438-5934.