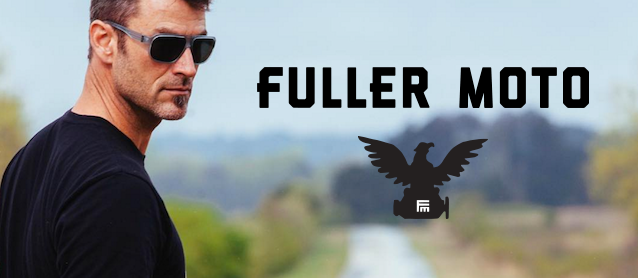 We're happy to announce that the winner of our 2015 SEMA Show Give Away is Bryan Fuller of Fuller Moto in Atlanta, Georgia. He takes home the prize, a copy of "Custom Auto Interiors" by master trimmers Ron Mangus and Don Taylor.
Bryan won for snapping a photo of this gorgeous car interior at SEMA and tagging #TheHogRing:
Bryan is not an upholsterer, but an automotive designer who appreciates our craft and collaborates with seasoned vets to create beautiful one-off interiors for his projects. He has worked for So-Cal Speed Shop and acclaimed automotive designer Chip Foose. With Foose, he collaborated on a project that won the highly coveted Riddler Award at the Detroit Autorama.
Bryan has since moved on to open Fuller Moto, an award-winning custom car and motorcycle design shop that prides itself on creating "rolling works of art." He's also the host of "Naked Speed" on the Velocity Channel and the author of several how-to-build books.
We're honored that Bryan is a fan of The Hog Ring and excited to award him "Custom Auto Interiors," a must-have book for anyone interested in the craft of auto upholstery.
To learn more about Bryan and see photos of his outstanding work, check out FullerMoto.com.