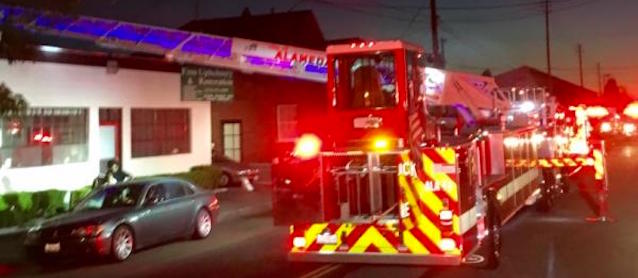 A fire at Foss Upholstery & Restoration in Alameda, California, has destroyed several vehicles, caused extensive smoke damage, and left the auto upholstery shop inoperable for an undetermined amount of time.
The blaze, which is still under investigation, ignited last Tuesday around 9:00 pm and was extinguished by firefighters within 40 minutes. However, the damage was severe. Although the shop survived, responders had to cut several ventilation holes through its roof. The flames and smoke damage are believed to have ruined cars, inventory and tools.
Thankfully no one was in the building at the time of the blaze and no one was injured.
"We'll survive. Eventually we'll get out of this," owner Wayne Foss told California Patch.
Though it's not always possible to prevent fires, remember that auto upholstery shops can take steps to limit their losses — such as storing combustible items properly, ensuring their buildings are up to code, and staying on top of their insurance policy coverage terms and payments.
To learn more about insurance policies, read our articles: "Is Your Auto Upholstery Shop Insured?" and "Understanding Auto Shop Business Insurance."
Also, please join us in wishing the team at Foss Upholstery & Restoration a speedy recovery and grand reopening!