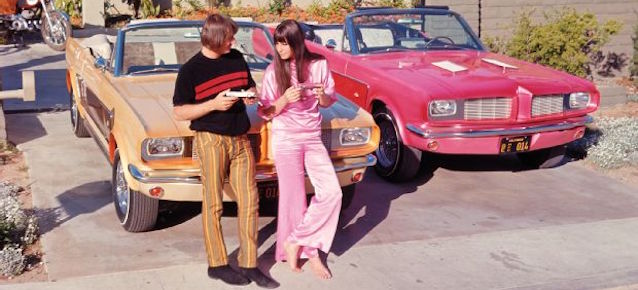 In the late 1960s, Sonny & Cher, one of America's most famous musical duos, collaborated with Ford Motor Company and custom car builder George Barris to create his & her Mustangs to feature in their first full-length feature film "Good Times." Those ponies are now up on the auction block and you gotta get a load of their interiors.
Sonny's 1966 Mustang convertible is painted in Murano Gold Pearl and rocks dark brown side panels. Its interior is trimmed in marble tan vinyl, leopard-print faux fur and brown shag carpeting. (Remember, it was the '60s)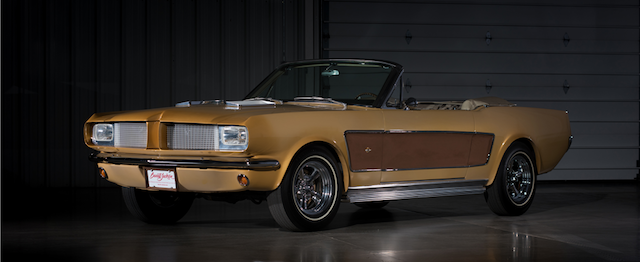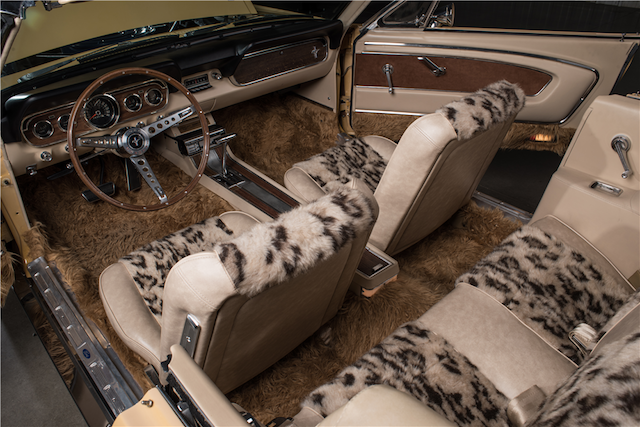 Cher's 1966 Mustang convertible is painted hot pink and decked out in dark red side panels. Its interior is trimmed in black vinyl, white faux fur and pink shag carpeting.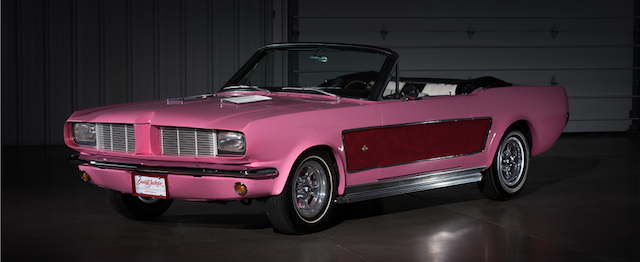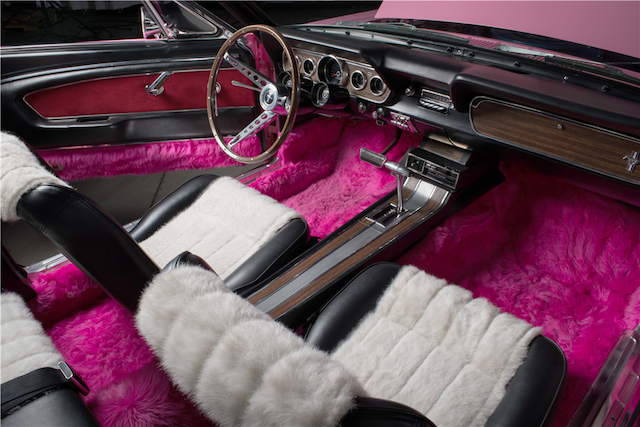 Either car would have made Austin Powers proud. Though, compared to some of today's lowrider interiors, they're actually a bit understated.
Auctioneers Barrett-Jackson will sell the vehicles as a pair on October 13-15 in Las Vegas. In 2009, the two Mustangs fetched $198,000 at auction. They're expected to go for much more this time around, especially since they're being offered with an extensive collection of Sonny & Cher memorabilia.
Not familiar with the movie "Good Times"? You can watch it for free on YouTube!
[Exterior/Interior photos by Barrett-Jackson]