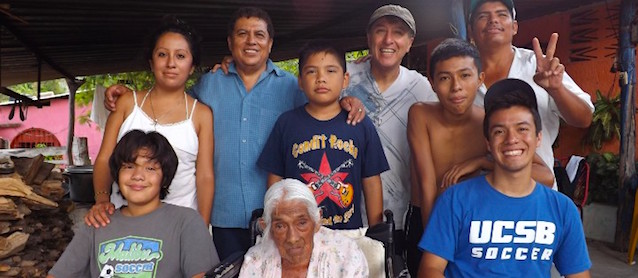 The Los Angeles Times recently profiled a number of Latino-Americans for a project titled "What does being Latino mean in 2016?" Among those who submitted their stories for the project is Reyna Garcia Ramos from Pomona, California, whose family runs an auto upholstery business.
Her story is one that all families in our industry — whether Latino or not — can relate to, as it's based on love, hard work and dedication. Reyna wrote:
Being Latino in America means you learned how to read and write in Spanish, because you had to write letters for your parents addressed to your grandparents. We did all of this before the age of 5, but then were sent to U.S. school. And there, teachers labeled us "illiterate" because we did not know how to read and write in English.
My parents came to this country with only $80 for two adults and two young girls in the early 1960s. [They] worked two jobs at a time, but still had time for a family day and church on Sundays, and we learned values of family. We counted our blessing to be in [a] country that allowed my parents' hard work to eventually provide for their children. They sent one child to college, who went on to earn a doctorate. One daughter decided to go into the U.S. Navy and when she left, she went on to become a bilingual teacher to help other children that had similar experiences as hers. The youngest of the children, a son, went on to manage the family business, an auto upholstery shop.
[Latinos] are a patchwork quilt of faces, colors, that use a variation of the Spanish language, have different backgrounds and countries of origin that continue to enrich this country in countless ways. The story is still being written by the grandchildren of the two original parents in the story above.
We believe that The Hog Ring's "Shop Profiles" section is among our most popular because trimmers often see themselves — or at least some aspects of their experience — in other trimmers' stories. Naseem and I, for example, were also raised in a tight-knit, cash-strapped immigrant family that forged a living through the craft of auto upholstery.
Stories like Reyna's are a testament to the transformative effects this industry can have on hardworking families. Much respect to them and everyone in this awesome industry!