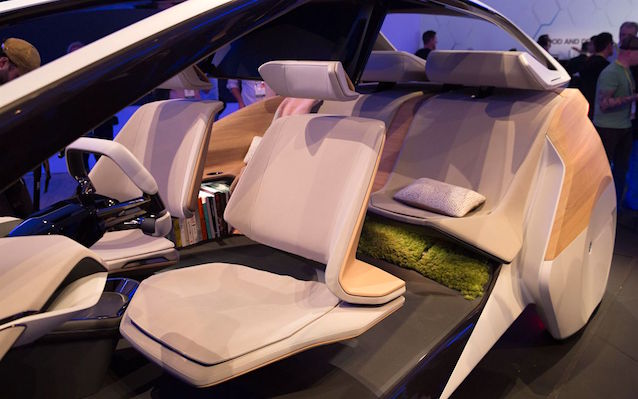 Remember when German automaker Opel pranked the industry by announcing it was introducing real grass upholstery? Everyone had a chuckle, but apparently not BMW — which just introduced a concept interior with living moss used as sound insulation.
BMW debuted it's HaloActive interior at last month's Consumer Electronics Show is Las Vegas, Nevada. Aside from moss sound insulation, the interior also features a hologram display system and hand-gesture technology, so the driver never actually has to touch any controls.
But back to the moss! It's located primarily under the backseat, is just as effective as synthetic noise deadening, and is way better for the environment. However, it's not clear what type of care it will require. (Anyone who has ever grown moss knows that it needs to be trimmed and watered about three times a year.)
Yes, it's all very weird. But you have to admire BMW's ingenuity.