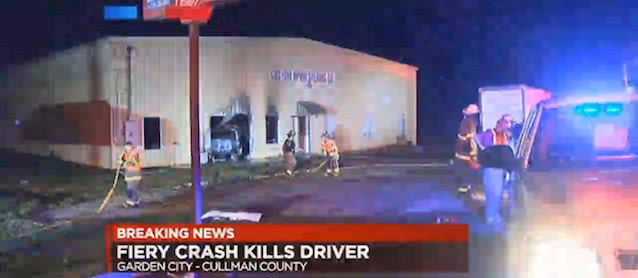 The team at C&U Upholstery Supply Company in Garden City, Alabama, experienced tragedy on Tuesday when a vehicle speeding out of control crashed into the front of their building.
David Rouse, 32, was driving down U.S. 31 when his vehicle ran off the road, slammed through a Chevron gas pump, careened into the upholstery supply store and caught fire, according to local reports.
Rouse was pronounced dead at the scene. No one at C&U Upholstery Supply Company was injured, however the business was nearly destroyed. Photos show a giant hole in the building, as well as significant fire and smoke damage.
The accident is still under investigation by the Alabama Law Enforcement Agency.
C&U Upholstery Supply Company is an automotive, marine and furniture supply store. Our deepest condolences to those affected by Rouse's death, and warmest wishes to C&U for a swift rebuild.