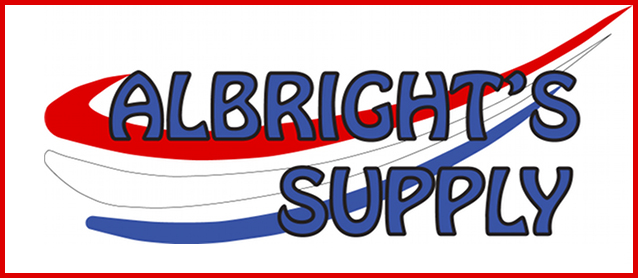 Check out the Albright's Supply newsletter for details on their "10 Yard Store" and free custom foam cutting service.
Each month, Albright's Supply is granted unique access to tens of thousands of yards of discontinued, overrun and surplus material. The selection includes cloth and vinyl. They select the best based on what they think we're likely to use, cut them down into 10-yard rolls, and sell them at a discount. For more details, check out 10YardStore.com.
Albright's Supply also carries foam rubber in a range of thickness and density. They even offer a FREE custom foam-cutting service. Their foam-cutting machines slice horizontally, vertically and can even make custom shapes and curves. Simply order the foam you need, tell them the dimensions of your cushion and they'll cut it at no extra cost.
For more details check out their March 2017 newsletter: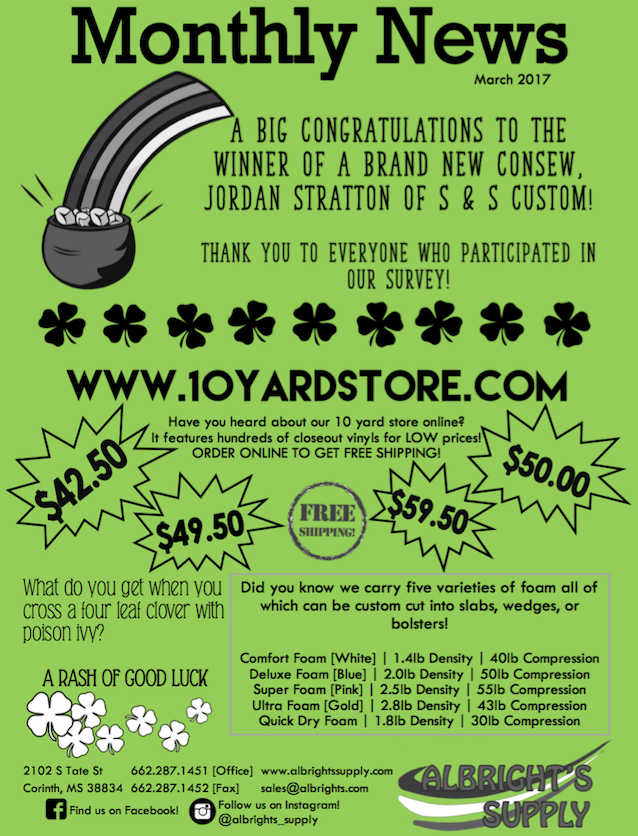 Albright's Supply, one of the auto upholstery industry's largest suppliers of fabrics and goods, carries a range of awesome products and provides convenient services — including free shipping.
Set up a free business account today by calling (662) 287-1451. You can also shop online at AlbrightsSupply.com.