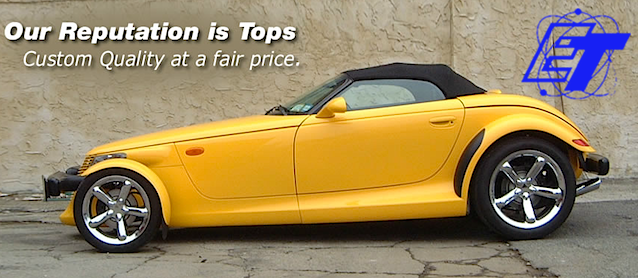 It's Spring! Which means convertible top season is upon us. Is your auto upholstery shop prepared?
With winter over, drivers are only now seeing the damage they caused to their convertible tops by scraping the snow and ice off their fabric roofs and glass or plastic windows. Some tops are scratched, others are torn and many are leaking.
That's bad news for car owners, but great news for trimmers who depend on convertible top repairs and replacements to make a living.
But it's not all smooth sailing. Now we face the challenge of educating our customers on what makes a quality convertible top.
With no-name brands increasingly selling their inferior, knock-off tops online at great discounts, it's not always easy to make the case for the high-quality, often pricier, tops we sell and install.
To help, check out Electron Top's latest newsletter, which provides a short essay on "ManuCRAPturing," a term they coined to refer to low-quality products: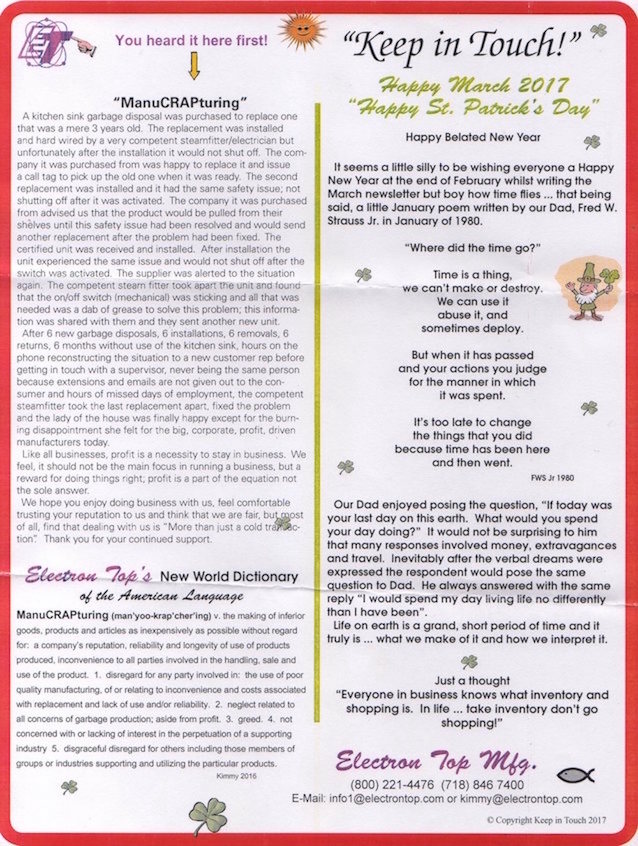 Electron Top is not just a leading manufacturer of quality convertible tops, they're also a third-generation, family-owned business that puts their hearts and souls into everything they do. They're honest, fair, loyal, transparent and always put family first — ours included.
Values like that are rare in this day and age and deserves our support. Please show your appreciation by giving Electron Top your business. To learn more about Electron Top's quality products or to set up a business account, visit ElectronTop.com or call (800) 221-4476.