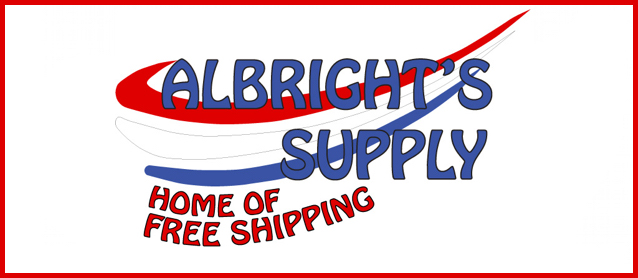 Everything you need to run a successful auto upholstery shop can be found in Albright's Spring 2017 Product Catalog — including fabrics, adhesives, foam and yes, even hog rings!
The 35-page catalog is a must have for every auto and marine upholstery shop. Not only because it features the highest-quality products, tools and supplies, but also because they're competitively priced.
Of course, Albright's Supply also offers free shipping on orders $150 or more, free custom foam cutting, and significant discounts on materials through their popular "10 Yard Store."
From April 26-29, Albright's Supply is also giving customers a FREE GIFT with every order $199 or more. But you'll have to check out their Spring 2017 Product Catalog to find out what it is.
Click the graphic below to read the catalog: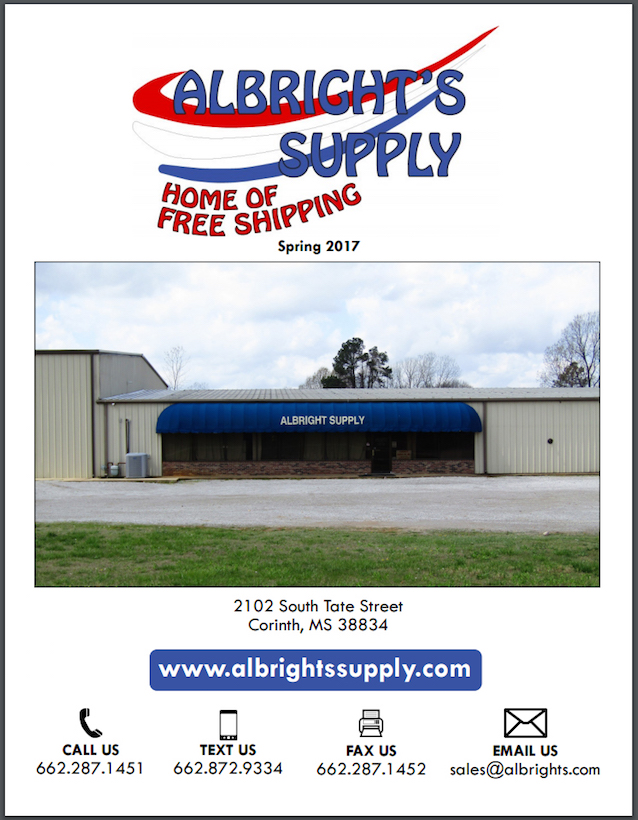 Albright's Supply is renowned throughout the upholstery industry for providing outstanding value and superior customer service.
Family owned and operated since 1947, Albright's Supply has its feet planted firmly in our craft. Chris Albright, who runs the company, is a second-generation trimmer who grew up cutting, sewing and installing seat covers just like us.
To learn more about Albright's Supply and browse their catalog, visit AlbrightsSupply.com. To set up a business account today, call: (662) 287-1451.