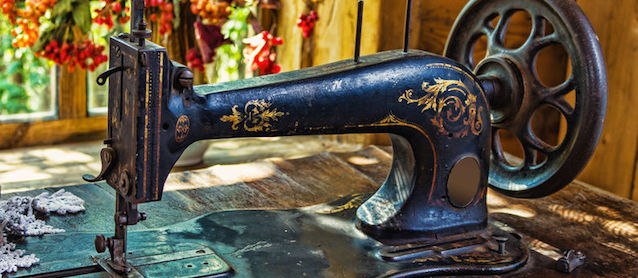 It's no secret that auto trimmers love their sewing machines. In fact, many have images of their favorite machines tattooed on their bodies. However, one can't truly appreciate the mechanical genius and social impact of the sewing machine without first understanding its origins.
To that end, watch the following mini documentary: "The History of Sewing Machines."
The 30-minute film, which was produced in the United Kingdom, is a few decades old, so the quality isn't that great. But it does fantastic job of explaining how the sewing machine was invented and developed over the years.
It's also full of awesome facts and anecdotes that history buffs will appreciate. For instance, did you know that…
• The first person to build a sewing machine and put it to practical use was French tailor Barthelemy Thimonnier. After years of trial and error, he patented his machine in 1830. Eleven years later he had 80 machines stitching army uniforms in a Paris factory. But an angry crowd of tailors fearing the invention would rob them of their livelihood broke into his factory and destroyed all the machines. Thimonnier was ruined and eventually died penniless.
• The reason manufacturers decorated early sewing machines so beautifully is because there was no culture of bringing machines into the home. Back then, machines were strictly used for industrial purposes. By adorning sewing machines in lavish art, manufacturers hoped to make them look more domestic and convince families to purchase them for personal use.
• American Isaac Merritt Singer, founder of Singer Corporation, didn't invent a particularly unique sewing machine. In fact, by the time his version hit store shelves, sewing machines were fairly common. However, he was a sales and marketing genius who introduced the first-ever payment plan. This new way to sell products helped him squash the competition and become a millionaire.
To learn more, watch "The History of Sewing Machines" below:
Check out The Hog Ring's "Industry History" section for more awesome articles, photos and videos about the craft of auto upholstery.