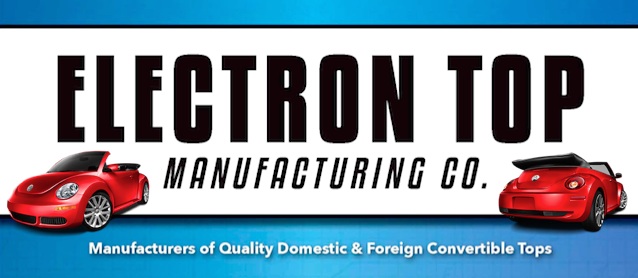 Electron Top's latest issue of "Keep in Touch!" isn't one you want to miss. It features new products, price changes and a heartfelt reminder of the importance of Mother's Day.
Among the new products featured is a rear bow gasket for the 1990-1992 Mercedes-Benz SL. There are also minor price changes for a number of high-quality Wolfstein cleaning and care kits.
Of course, no Electron Top newsletter is complete without a poem or essay highlighting the important things in life. This month's issue is dedicated to mothers.
Kimmy, office manager and author of the newsletter, writes:
Mothers are all angels and ours was no exception. She was always there for us and never asked us for anything in return. This month's "Keep in Touch" is dedicated to all Moms for their unselfishness and loving ways. Although our Mom is no longer with us (2014) her love and affection, which she gave so freely, is a constant reminder of the incredible person she was.
The statement is followed by a short poem titled "Thanks Mom," which you can read below: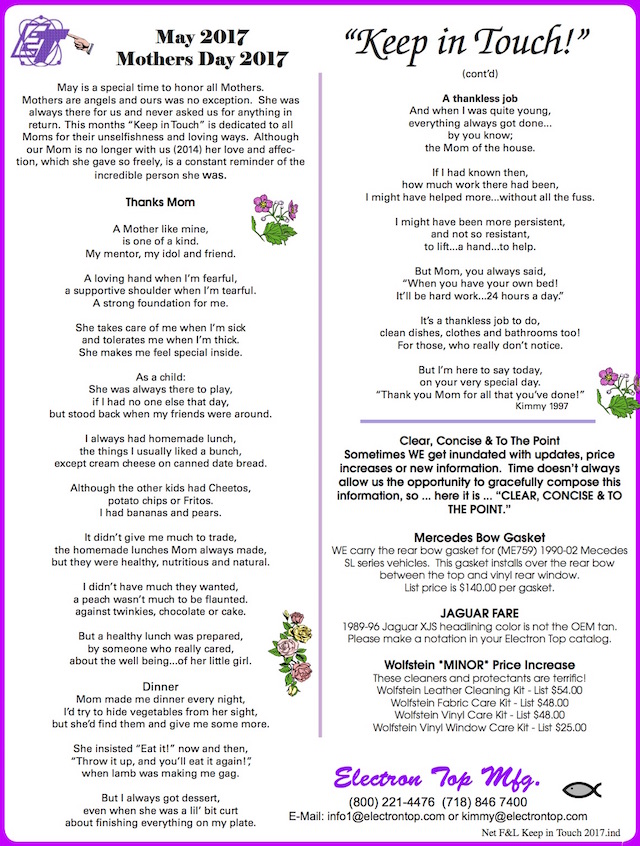 In addition to Electron Top's quality products, we love that the company is a third-generation, family-owned business that puts their hearts and souls into everything they do. They're honest, fair, loyal, transparent and always put family first — not just their family, but ours as well.
Values like that are rare in this day and age and deserves our support. Please show your appreciation by giving Electron Top your business. To learn more about Electron Top's quality products or to set up a business account, visit ElectronTop.com or call (800) 221-4476.