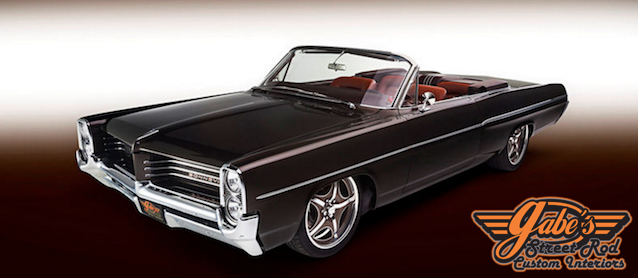 Every auto upholstery shop has a project car, which you can be sure has a gorgeous interior. However, Gabe Lopez of Gabe's Street Rod Custom Interiors takes it to a whole new level.
The California-based trimmer pulled out all the stops on his 1964 Pontiac Bonneville, which was recently showcased on Hot Rod Network.
The one-of-a-kind ragtop features a new performance-tuned powertrain, reworked suspension and braking system. Its exterior dons a custom paint job, as well as shaven handles and emblems. And, of course, its interior received a complete overhaul — with modified Lexus bucket seats, newly fabricated center console, leather wrapped dash, chrome trim, digital instruments and more.
The project took three years to complete, before its debut and eventual sale in 2015. Gabe's only regret: "I would have liked to really drive the car before I sold it," he told Hot Rod Network.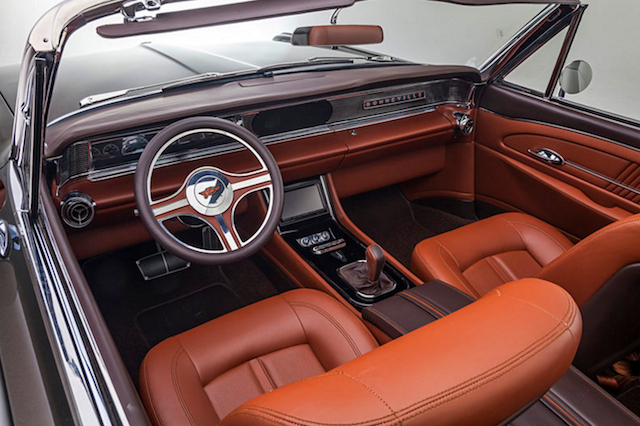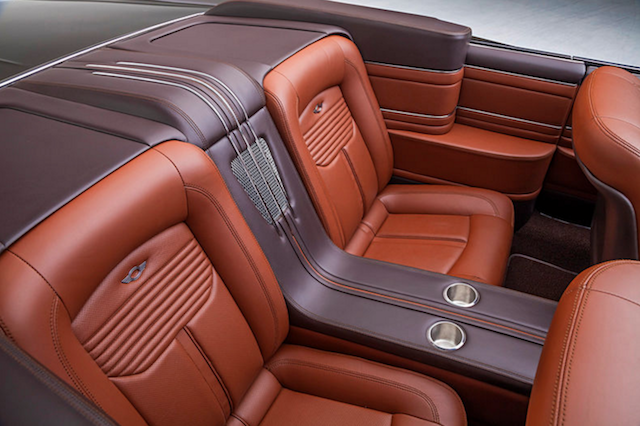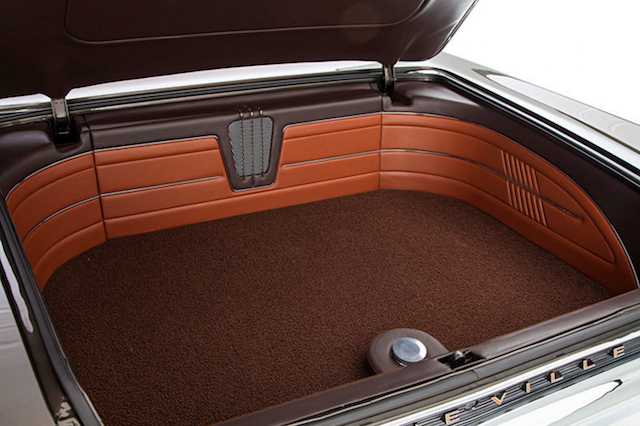 If the name Gabe Lopez sounds familiar, that's because he starred on the hit reality television show "American Hot Rod," which aired on The Learning Channel and Discovery Channel from 2004 to 2008. On the show, Gabe served as the exclusive trimmer to host and legendary hot rod designer Boyd Coddington.
We also featured Gabe's Street Rod Custom Interiors on The Hog Ring in 2016 as part of our Instagram Highlight series.
To see more photos of Gabe's 1964 Pontiac Bonneville, check out the article: "Gabe Lopez's Spare Time Build: 1964 Pontiac Bonneville." Also visit GabesCustom.com.