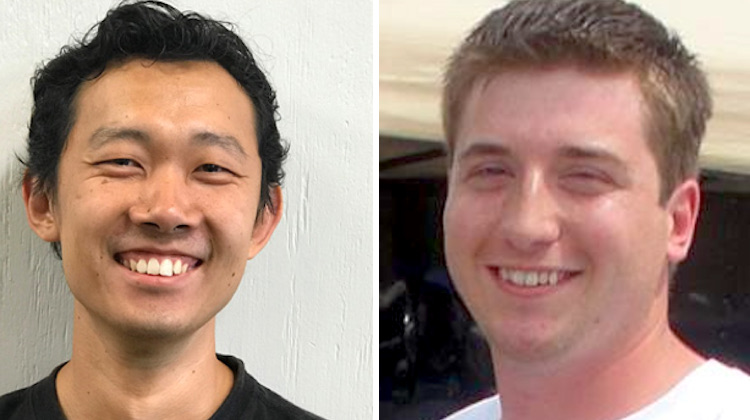 Congratulations to Wei Wei Li of Stitchcraft Interiors and Sam Mapes of Sam's Upholstery for being named to SEMA's "35 under 35" — an annual list that recognizes the top 35 professionals under the age of 35 who are changing the automotive aftermarket industry.
Wei Wei Li
Wei Wei Li, 32, is a designer and the vice president of Stitchcraft Interiors in Westminster, California. The shop, which was established in 1978 by master trimmer Revo Reeves, holds numerous awards and has been featured in countless magazines and TV shows.
Li, who joined the team in 2016, told SEMA he enjoys every aspect of vehicle builds.
"I enjoy redesigning things with a purpose—designing the full car, including the electrical, audio, drivetrain, suspension and even welding, body and paint," he said. "When it comes to the business side, I always am excited to meet new clients and find out what kind of project they are working on, the story behind the project, and why they are so interested in making changes and what changes they want. I enjoy helping them brainstorm and come up with great ideas and materials that might be new to the upholstery industry."
"I can't wait to see what the future holds for me here," he added. "As a designer, there will always be things to create, and those things will continue to be my great accomplishments."
Sam Mapes
Sam Mapes, 27, is owner and operator of Sam's Upholstery in Winterset, Iowa. He's a graduate of WyoTech, who cut his teeth upholstering farm equipment and ATVs in his parent's garage before transitioning to hot rods and muscle cars.
Today, he has six employees who work out of a 5,000 sq. ft. facility, where they do everything from custom upholstery and fabrication to engine services.
"I know the less desirable work allowed me to practice, test and perfect my upholstery skills," he told SEMA. "Repairs are still a part of my current business plan, but I have grown enough to not be reliant on those services."
Mapes has received loads of prestigious awards, including a 2015 Goodguys Young Guys Award.
Congrats!
As former recipients of SEMA's "35 under 35" award, we're excited to see more industry professionals make the list! To read more about Wei Wei Li and Sam Mapes, as well as the other 33 aftermarket professionals who made the list, visit SEMA.org.