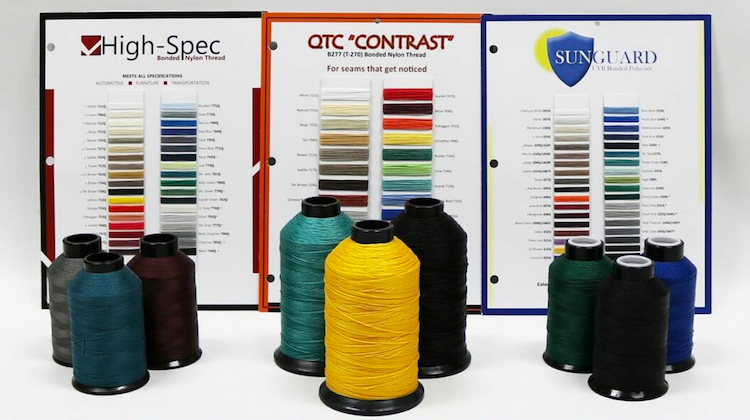 Last month, Albright's Supply gave away a bucket full of auto upholstery tools and supplies. This month, they're slashing prices on their most popular sewing threads!
Congrats to B62 Upholstery in Deland, Florida, for winning the tool bucket giveaway.
The rules were simple: Place three or more orders online at AlbrightsSupply.com during the month of September and you're automatically entered to win. The bucket was packed with more than $500 worth of upholstery tools and supplies!
And the fun continues! Throughout the month of October, Albright's Supply is taking 10% off the price of High Spec, Contrast and Sunguard thread. Simply order online and use the coupon code: THREAD10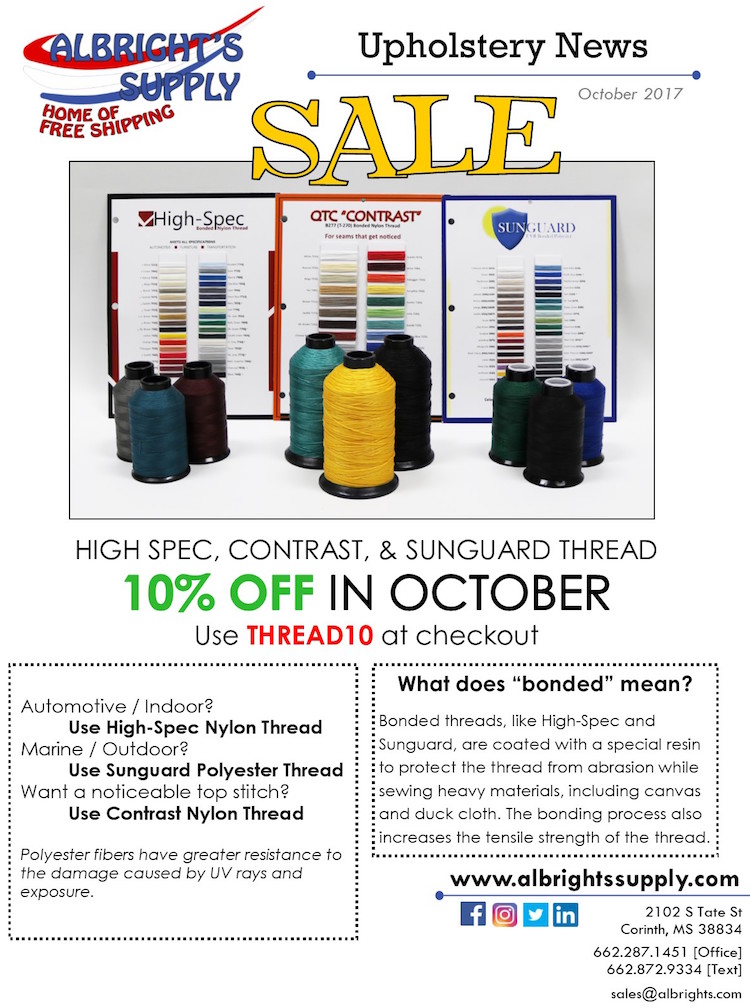 Family owned and operated since 1947, Albright's Supply has its feet planted firmly in our craft. Chris Albright, who runs the company, is a second-generation trimmer who grew up cutting, sewing and installing seat covers just like us.
To learn more about Albright's Supply and browse their online inventory, visit AlbrightsSupply.com. To set up a business account today, call: (662) 287-1451.
Of course, you can also follow Albright's Supply on Facebook and Instagram.