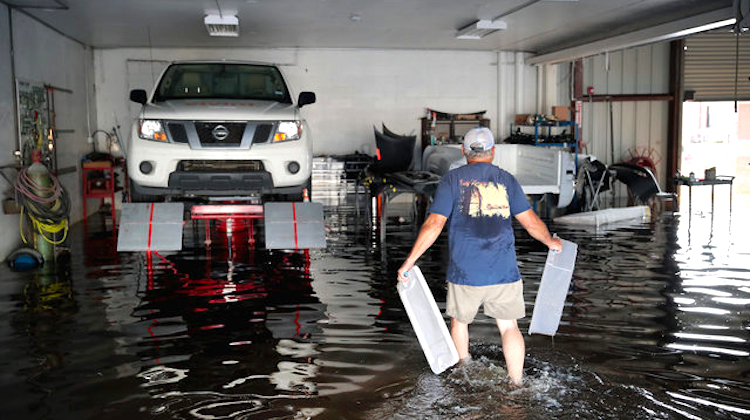 Natural disasters — from hurricanes to wildfires — have wrought havoc for millions of Americans over the past two months. The effects have been so great that the Automotive Aftermarket Charitable Foundation (AACF) says requests for assistance have increased 78%.
AACF, which aids automotive aftermarket families affected by catastrophe, ramped up its efforts in August after Hurricane Harvey slammed into southeast Texas. Since then, the United States has been hit by three more hurricanes and deadly wildfires.
The back-to-back disasters have left many people, including aftermarket families, reeling.
"Applications for help have increased 78% in the wake of recent natural disasters," AACF President Bob Hirsch said in a statement. "We continue working with SEMA, the Auto Care Association, AASA and others to reach aftermarket families in need, and early estimates indicate there may be hundreds of families that need our help. Parts of Texas, Louisiana and Florida, as well as the Virgin Islands and Puerto Rico, have suffered catastrophic damage."
Through AACF, some families have already received much-needed assistance.
"You saved me in more ways than you could ever imagine," wrote one Texas resident following Hurricane Harvey. "(After) 35 years of being a mechanic, your foundation was the only one that helped my family. I am forever grateful for all your help."
AACF continues to work with partner organizations to raise funds and distribute aid to all aftermarket families impacted by the disasters. However, they need all the help they can get.
"Thanks to the generous response of our industry, we've raised a significant amount toward our goal, and we're so thankful for that," said Joel Ayres, executive director of AACF. "Still, we continue to ask for industry support. Many have lost homes, businesses, vehicles, belongings, and in some cases, loved ones, including family pets. Now more than ever, every donation counts and is truly making a difference."
To make a tax-deductible donation to AACF, visit aacfi.org. If you're an aftermarket professional who has incurred great losses due to recent natural disasters, apply for AACF aid by completing this simple application.