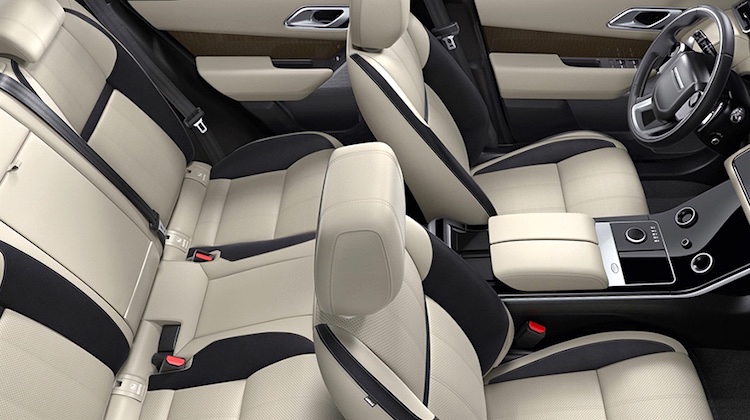 Land Rover made headlines in 2017 when design director Gerry McGovern proclaimed his dislike for leather and said the automaker would soon be moving away from using hides altogether.
Well, Land Rover appears to be very serious — because the 2018 Range Rover Velar offers the option of a leather-free interior.
Last year, McGovern told Stuff that luxury car buyers are starting to lose interest in leather due to concerns regarding animal cruelty and environmental sustainability.
"The attitude towards animal by-products is changing," he said.
"That whole world of luxury is becoming more sophisticated and people are looking for ways to reconcile the way we use the world to create these products, things like fabrics that are more sustainable and have a better sustainable footprint.
"Personally, I'd be quite happy to move away from leather tomorrow. I don't like that we have to slaughter all those cows to create leather.
"More importantly I think that fabric gives the opportunity to create a different look and feel."
True to his word, the 2018 Velar is being offered with a leather-free interior package.
The standard model still comes equipped with leather. However, customers can opt for Suedecloth, a fabric made from wool and recycled plastic bottles. Luxury textile company Kydrat makes the fabric.

Interestingly, Land Rover still markets Suedecloth as luxury. However, the automaker says it's a new type of luxury, which it's attempting to redefine.
If you ask me, Suedecloth is just fancy cloth. Though most auto critics agree it does look and feel very premium.
Still, it's pretty disingenuous to write off all leather as cruel or harmful to the environment. When sourced properly, leather can be more sustainable than synthetic vinyls and materials.
In fact, responsible suppliers like Hydes Leather pride themselves on working with sustainable tanneries.