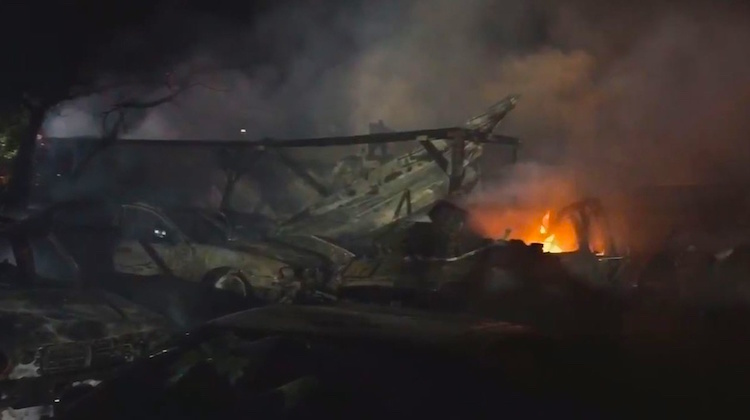 A raging fire at an auto upholstery shop in Sacramento, California, left one person dead and the business destroyed on Sunday.
The fire erupted around 3 am in the parking lot of Valencia's Upholstery, according to the Sacramento Fire Department. At least eight vehicles were destroyed, including an RV, in which a body was found. Authorities said the body was so badly charred it could not be  identified.
A search for a second person initially believed to be at the scene was eventually called off.
The flames also engulfed the main building, destroying the auto upholstery shop.
— Sacramento Fire (@SacFirePIO) July 1, 2018
Firefighters responded to the scene as quickly as possible and extinguished the flames by 3:40 am.
The cause of the deadly fire is still unknown. Authorities are investigating.
Though it's not always possible to prevent fires, remember that auto upholstery shops can take steps to limit their losses — such as storing combustible items properly, ensuring their buildings are up to code, and staying on top of their insurance policy coverage terms and payments.
To learn more about insurance policies, read our articles: "Is Your Auto Upholstery Shop Insured?" and "Understanding Auto Shop Business Insurance."
Also, please join us in wishing the team at Valencia's Upholstery a speedy recovery.