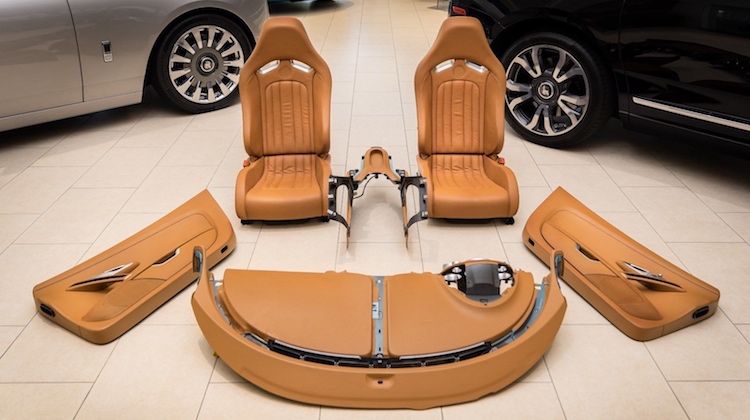 A Miami auto dealership is selling a complete 2008 Bugatti Veyron interior for $150,000… seriously!
Braman Motors, which specializes in luxury vehicles, put the brand new interior for sale on eBay. It includes the dashboard, seats, seat belts, door trim panels, shift knob, A/C controls, steering wheel. center console, glove box, lower dash trim, etc.
According to the dealership, the tan interior was swapped for a black one before the owner took possession of the car. The tan interior has never been used.
"These parts are in immaculate condition and have been stored in our climate controlled parts department," the ad says. "This is a great chance to either change the color on your existing Veyron or simply replace your used interior to make it new again. This complete set will fit other year Veyron's as well."
Pricey? Oh yeah. But you have to consider that a Veyron costs anywhere between $1.7 million to $3 million. The car is so expensive that it's oil change will run you $25,000, according to Royalty Exotic Cars. For people who can afford one, $150,000 is a drop in the bucket.
Still, I'd rather spend the money on an actual car. For example, a 2019 Maserati GranTurismo ($150,380) or 2019 Audi R8 ($138,700). Hell, you can even buy a 2019 Porsche 911 ($91,100) and 2019 Chevrolet Corvette ($55,490), and still have about $3,500 to spare.
In other words, I think I'll pass on this sale. How about you?