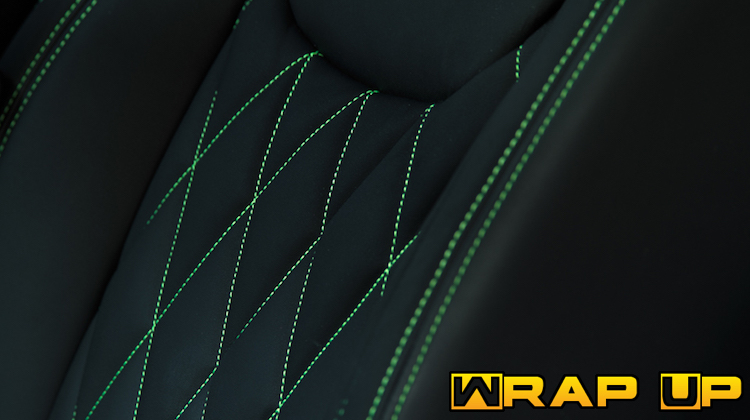 What an awesome holiday season! Not only did we bring you the latest industry news and product discounts, but we launched an online store selling "Real Men Sew" t-shirts. Here's a look back at December 2018.
Discount Camo Headliners, Vinyls and More!
The Albright's Supply "Camo Extravaganza" is back! If you trim lots of trucks, off-road vehicles and other rugged rides in camouflage prints, now is the time to stock up.
5 Rules for Bartering Your Shop's Services
Here's a list of five rules for bartering your shop's services. They're based on my years of experience exchanging upholstery work for everything from auto body work to even dental work.
Don't Let Snow Damage Your Soft Top
With winter in full swing, lots of drivers will awake to find their convertible soft-tops covered in a blanket of snow. Fortunately, The Haartz Corporation provides a helpful "Winter Care Guide."
Merry Christmas from Electron Top!
Check out the December 2018 issue of Electron Top's newsletter "Keep in Touch!" for some holiday cheer and an impassioned reminder of what the Christmas season is all about.
Buy a Bugatti Veyron Interior for $150,000
A Miami auto dealership is selling a complete 2008 Bugatti Veyron interior for $150,000… seriously!
Land Rover Turns to Wool and Plant Fabrics
Land Rover is continuing its quest to offer premium non-leather upholstery options to luxury car buyers who prefer not to have their cars upholstered in leather.
NC Announces Huge Sale on JK Tapes
NC Carpet Binding & Equipment has just agreed to become the East Coast distributor of JK Tapes — a line of adhesive tapes specifically designed for the automotive industry.
We Hit 50K Followers on Instagram!
We just hit 50K followers on Instagram! To celebrate, we're giving away a limited-edition "Real Men Sew" t-shirt!
Bux Customs Wins Our T-Shirt Giveaway!
Congrats to Chris McClintock of Bux Customs for winning our "Real Men Sew" t-shirt giveaway!
Albright's Supply Acquires Keeton Supply
Albright's Supply, the largest upholstery supplier in the Southeast, just became even bigger with today's announcement that they've purchased Keeton Supply in Fort Worth, Texas.
That's not all! Visit our Facebook, Twitter and Instagram pages to see what other trimmers are up to. You can also join in the latest industry discussions by registering for our Auto Upholstery Forum.