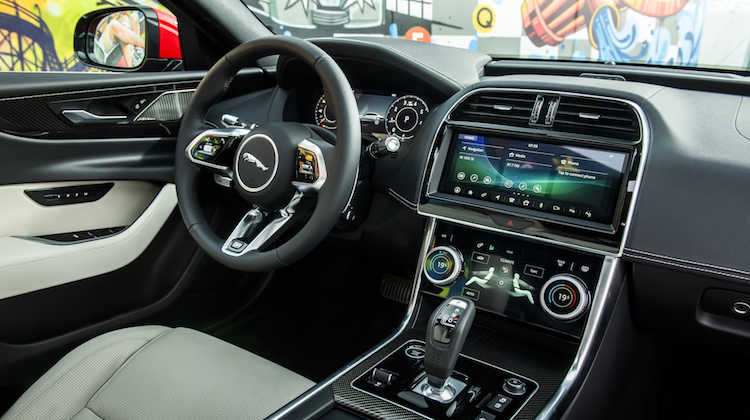 After being railed by automotive critics for the 2019 Jaguar XE's interior, which featured exposed hard plastic trim, Design Director Ian Callum says the automaker won't make that mistake again.
"Cars are full of plastics – half the car is plastic," Callum tells WardsAuto. But that doesn't mean interiors have to look and feel that way.
In fact, the 2020 Jaguar XE, which debuted at the New York auto show, features an interior trimmed in real wood, metal, foam and genuine or faux leather. Not a single inch of hard plastic is exposed.
Well, that's not entirely true. The Jaguar XE still features some piano black plastic trim. But "because it has its own decorative finish…beyond the natural finish of plastic," Callum says it doesn't count.
"I'm talking about the tactile feel of them," Callum says. "It's the sense of luxury and tactile feel. In the previous XE, we had too many exposed hard plastics in the car. And we got heavily criticized for it."
Land Rover describes the 2020 Jaguar XE's interior as a "carefully curated combination of trim finishes and upholstery." The goal is to surround passengers in luxury, while still maintaining the XE's competitive price point (it starts at $39,900).
Will this cover-everything approach to car interiors become a new staple for Jaguar? It's not entirely clear. But one thing is for certain: it's a good first step.