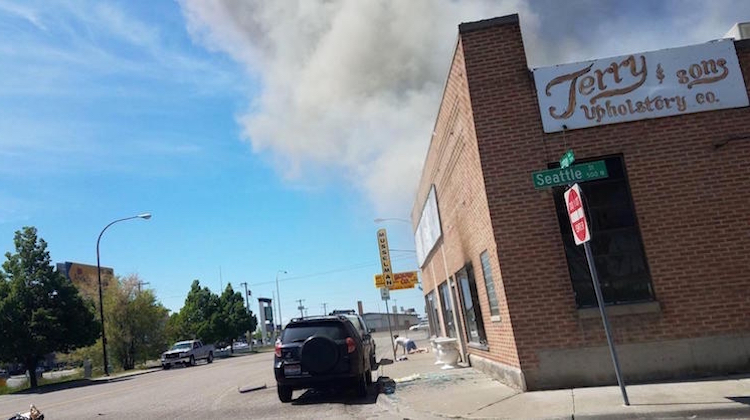 An explosion at Terry & Sons Upholstery has injured two people, destroyed eight vehicles and rendered the trim shop a total loss.
The auto upholstery shop in Idaho Falls, Idaho, exploded on Sunday from unknown causes. The blast started a two-alarm fire that quickly engulfed the building and sent large plumes of smoke into the sky.
Five engines and two ambulances responded to the scene. Fire officials said the shop's inventory of upholstery materials made the blaze difficult to extinguish.
The explosion blew one man, who was inside the shop at the time, outside of the building. Another man standing outside of the business also suffered injuries. Look closely at the above photo to see one of the men crawling away from the building.
Ambulances rushed both men to nearby hospitals. Their conditions are unknown.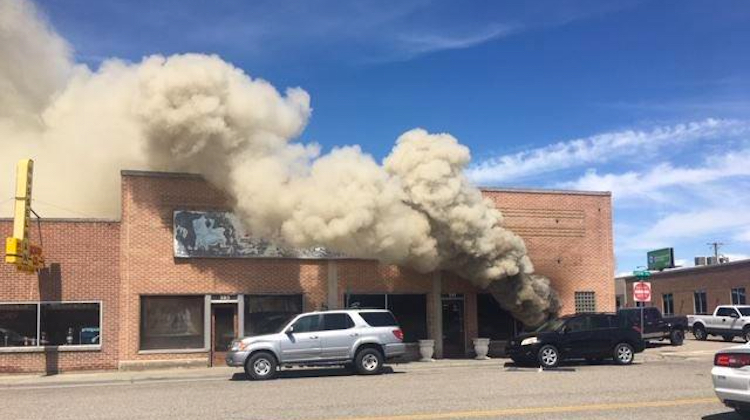 "The current estimation on the items lost in yesterday's explosion is still undetermined. However, everything inside was a complete loss," Idaho Falls Fire Department spokeswoman Kerry Hammon told East Idaho News. "There were eight vehicles in the building that were there to get reupholstered, among other items."
The fire also damaged Musselman Equipment Co., a driveshaft business that shares a wall with the upholstery shop.
"We've got some smoke damage and a little bit of flooding from the fire hoses," said owner Alex Musselman. "All in all, we came out pretty lucky."
Terry & Sons Upholstery appeared boarded up on Monday. Broken glass and other debris lined the sidewalk.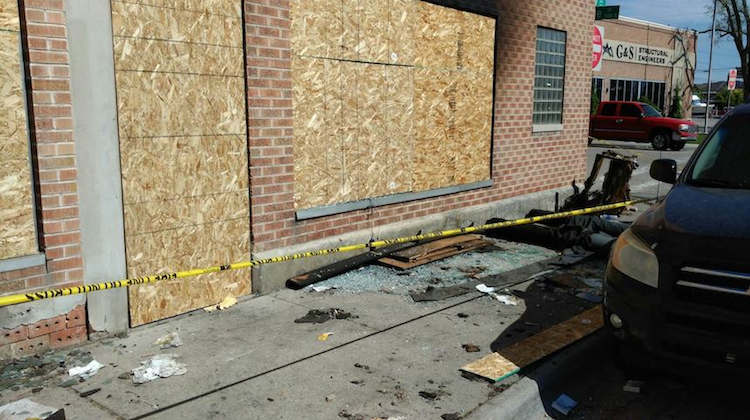 The cause of the explosion and fire are still under investigation.
Protect your business
Though it's not always possible to prevent fires, remember that auto upholstery shops can take steps to limit their losses — such as storing combustible items properly, ensuring their buildings are up to code, and staying on top of their insurance policy coverage terms and payments.
To learn more about insurance policies, read our articles: "Is Your Auto Upholstery Shop Insured?" and "Understanding Auto Shop Business Insurance."
Also, please join us in wishing Terry & Sons Upholstery and the victims of the explosion a speedy recovery.