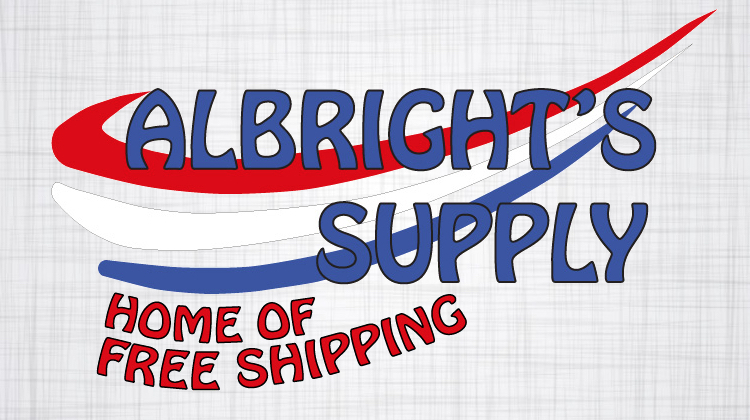 Our friends at Albright's Supply are introducing two new foam products this month that you don't want to miss!
Pre-Cut Bolsters: These bolsters are made from high-density, high-compression Ultra foam. That means the bolsters are made to last. They're available in three sizes: 6″ x 18″ / 7″ x 22″ / 8″ x 30″.
Extra Firm Pads: These pads feature a 2.0 lb. density and 100 lb. compression, making them perfect for anything that needs long-lasting cushion — like vehicle seats! Each sheet is 24″ x 82″ and available in 1″ – 6″ thick.
Of course, everyone knows Albright's Supply excels at foam and even offers FREE custom foam cutting. 
That's right! Albright's Supply uses three extraordinary machines to custom shape foam for you. The machines cut horizontally, vertically and can even make custom shapes and curves. Simply order the foam you need, tell them the dimensions of your cushion (or send them a paper template) and they'll cut it for you at no extra charge.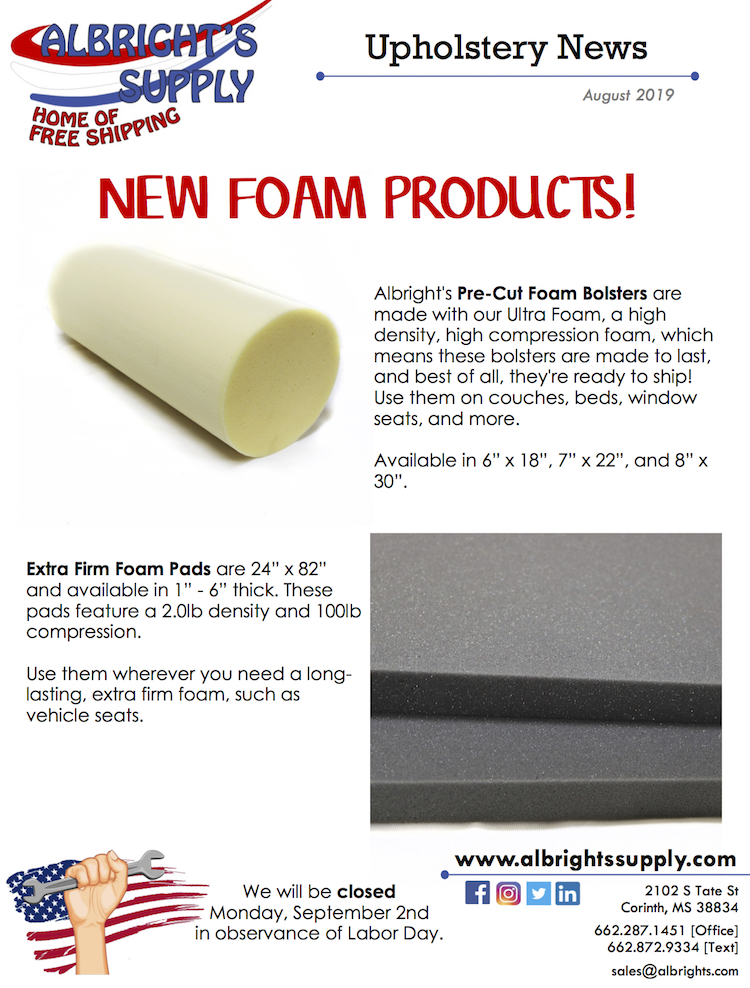 Family owned and operated since 1947, Albright's Supply has its feet planted firmly in our craft. Chris Albright, who runs the company, is a second-generation trimmer who grew up cutting, sewing and installing seat covers just like us.
To learn more about Albright's Supply and browse their online inventory, visit AlbrightsSupply.com. To set up a business account today call: (662) 287-1451.
Of course, you can also follow them on Facebook, Twitter and Instagram.