A 1967 Lincoln Continental limousine once owned by Elvis Presley just sold at auction, but its interior is in dire need of a talented trimmer.
Mecum Auctions, which hosted the sale, says the vehicle includes the original title application in Presley's name.
"When Elvis Presley married Priscilla Beaulieu in May 1967, his manager, Colonel Tom Parker, gave the newlyweds this 1967 Lincoln Continental Executive Limousine by Lehmann-Peterson as a wedding gift, and the celebrity ownership is documented with a copy of the title application listing Elvis Presley as the original owner," Mecum Auctions said on its website.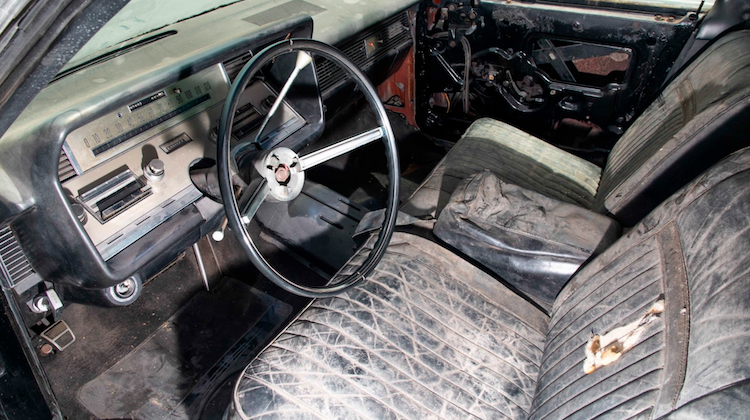 "From the wedding through the early 1970s, this limousine served the family well, carrying Elvis, Priscilla and their only child, Lisa Marie, around town, on trips and to countless engagements," the auction company added. "As such, this car has the distinction of having been regarded by 'The Memphis Mafia' as the Elvis Presley Family Car; the tales this car could tell, if only it could talk."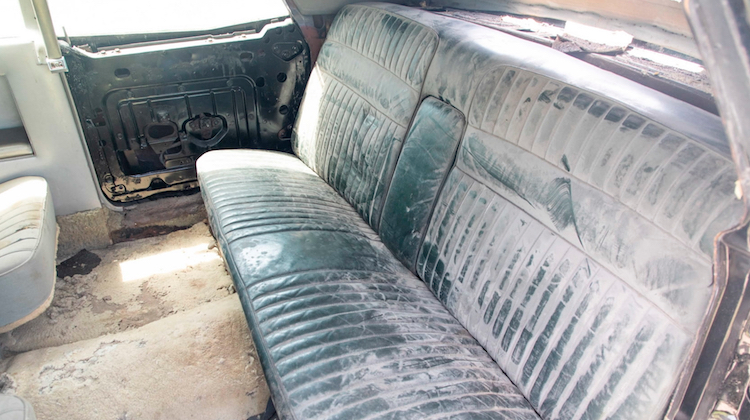 The Presley family eventually sold the vehicle, and it disappeared for decades. Only recently was it rediscovered in a Chicago car collector's fleet of classics.
Sadly, the owner did not keep the limousine in good shape.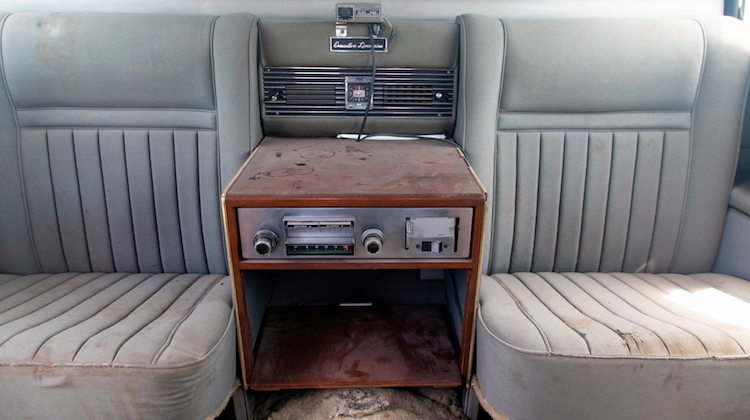 Not only is the exterior shabby, but its interior is an absolute mess. The upholstery is faded and torn, and trim pieces are missing throughout. The vehicle also needs a new top.
It's unclear who bought the vehicle at auction or how much was paid. However, one thing is certain: It needs a talented trimmer very badly.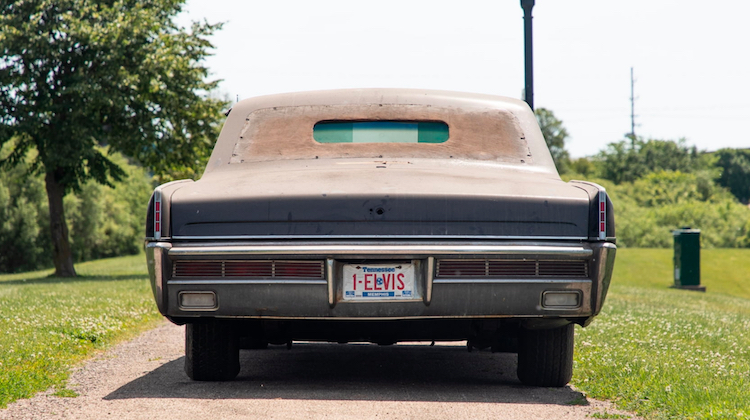 We suggest Matt Dollar of The Upholstery Shop in Bristol, Tennessee. After all, he moonlights as an Elvis impersonator.
Until he, or another trimmer, gets his hands on it, Presley's limo will remain a hunka hunka — hunk of crap.