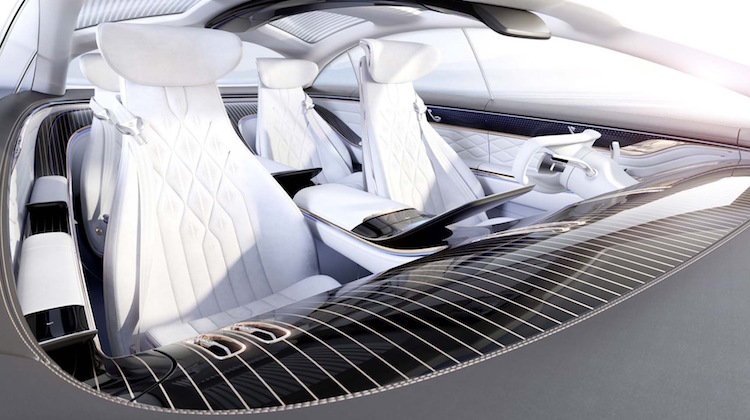 You've heard of all the plastic waste in our oceans, clogging waterways and killing marine life — right? Well, Mercedes-Benz is collecting that waste and turning it into upholstery for its all-new Vision EQS.
The electric vehicle will feature a headliner made entirely from recycled plastic ocean waste, according to Mercedes-Benz.
The luxury automaker will also upholster the vehicle's seats in DINAMICA microfiber, a textile made from recycled plastic water bottles. Ford and Nissan have similar materials, though Mercedes' version is decidedly more upscale.
Of course, recycled plastic isn't the only way the Vision EQS is minimizing its burden on the environment.
The cabin includes maple wood trim sourced from a German forest that emphasizes conservation and low-carbon emissions. They do this by keeping production local.
All together, Mercedes-Benz says the Vision EQS is "taking the use of sustainable materials to a whole new level."
For now the electric car remains a concept vehicle. However, it may go into production soon, as Mercedes-Benz is reportedly introducing 10 new all-electric models by 2022