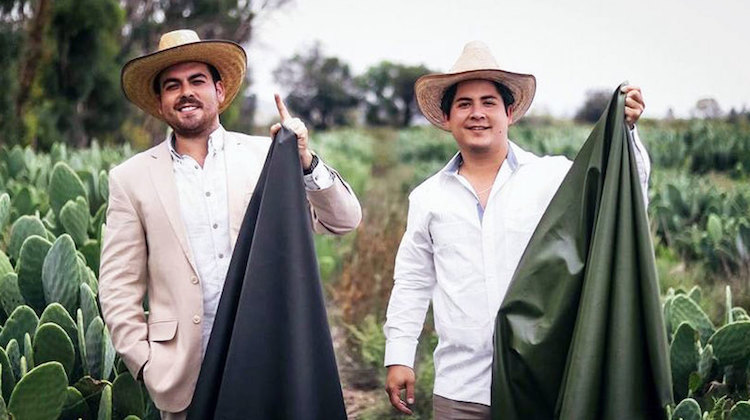 Just when you think you've seen it all, a Mexican company has introduced Desserto, a new line of vegan leather made entirely from cactus.
Adriano Di Marti, based in Guadalajara, has figured out a way to transform the nopal (or prickly-pear) cactus into a faux leather that meets industry standards for fashion, furniture and even automotive use.
"After two years of research and development, we managed to produce a suitable material that complies with the features and technical/mechanical specifications required by those industries that use animal or synthetic leather," co-founder Adrián López Velarde told Fashion United.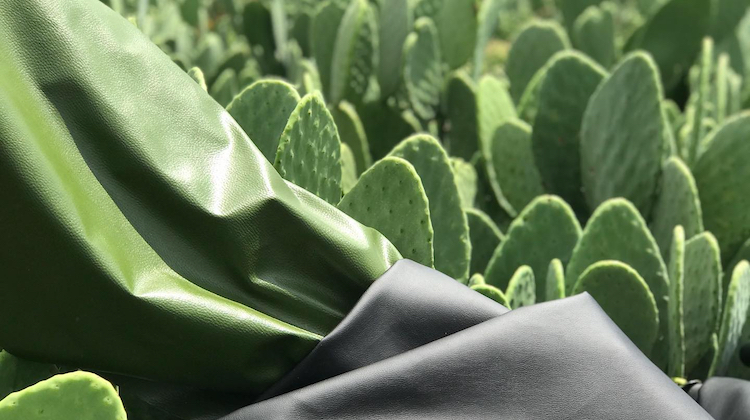 The material is reportedly smooth (not prickly), flexible, breathable and easy to work with. Of course, it's biodegradable too — with a durability rating of at least 10 years.
Before inventing Desserto, López Velarde worked in the furniture and automotive industries. His co-founder, Marte Cázarez, came from the fashion world.
They embarked on a mission to develop a sustainable alternative to cow leather after witnessing lots of waste in the leather industry, López Velarde said. They only chose to make it from cactus because the plant is so abundant in Mexico and requires little upkeep.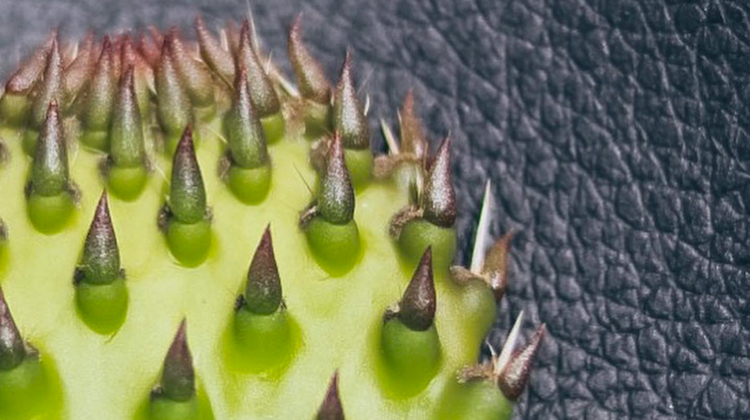 "The idea of using this raw material was conceived because this plant does not need any water to grow, and there is plenty of it throughout the Mexican Republic," López Velarde said. "Also, symbolically, it represents all of us Mexicans and everybody knows it."
As novel as it sounds, cactus leather isn't entirely surprising. Engineers have found ways to transform other plants — including pineapples and grapes — into sustainable leather alternatives.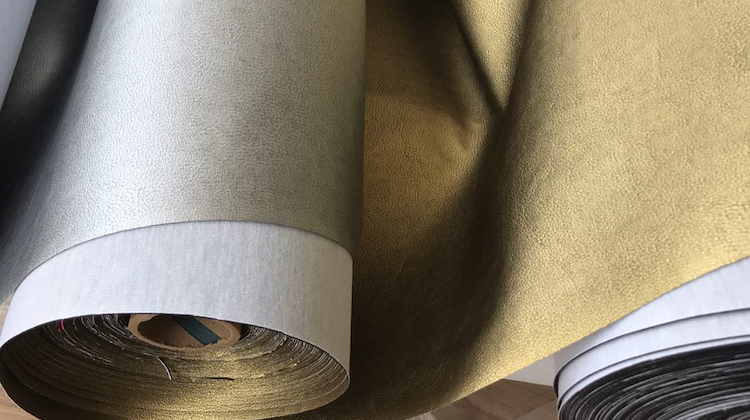 The big question is: Will the auto upholstery industry accept it?
It remains to be seen. But Adriano Di Marti say their cactus leather is already making waves within the fashion industry.
To learn more about Desserto cactus leather, visit Desserto.com.mx and follow the brand on Facebook and Instagram.